Event Scheduled
Home Is Where the Art Is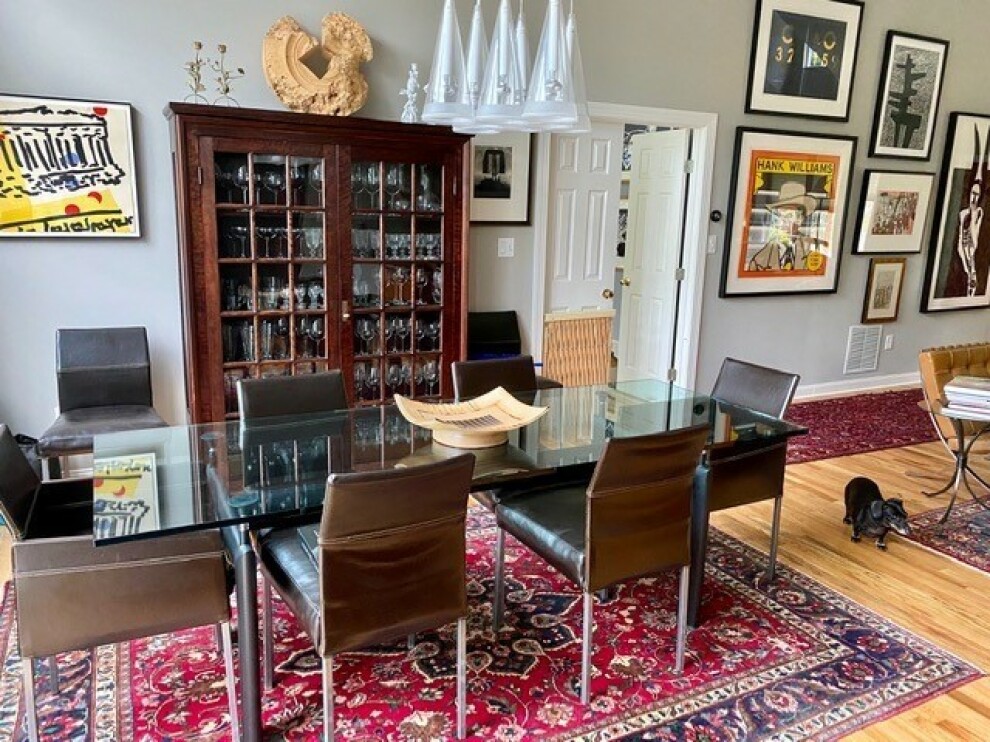 Wednesday November 11, 2020 06:30 PM EST
Cost: $25,
From the venue:
Join Members of Atlanta Contemporary for a virtual behind-the-scenes tour of some of the best contemporary art collections. This month we are visiting the home and collection of Tom Butler and Marilyn Laufer.
Tickets to this event are $25. Members may join for free - look for a link to register in the upcoming Member Newsletter.
If you are not yet a member, register now for a full year of member benefits including free admission to events, discounts in the SHOP, and more! Memberships start at $35.
About the collection:
Tom Butler and Marilyn Laufer recently retired to Asheville, NC in 2018 after long and productive careers in museums and universities. They met in graduate school in Albuquerque, NM in 1976 where Tom was the teaching assistant for renowned photo historian Beaumont Newhall and Marilyn served as a curatorial intern for Tamarind. Tom's undergraduate degree in art history is from the University of Delaware and Marilyn did her undergraduate work at Douglass College at Rutgers University. Marilyn also received a PhD in photo history from Washington University in St Louis. Over the last 4 decades they have independently, as well as collaboratively, curated exhibitions and published catalogues. They have also taught art history and served as arts administrators. After 21 years Tom retired as the director emeritus of the Columbus Museum in Columbus, GA (2014) and after 22 years Marilyn retired as director emerita from Auburn University (2018), having taught art history there for a decade before she was asked to serve as the director of the university's Jule Collins Smith Museum of Fine Art.
Their personal art collecting began when they met in Albuquerque, often paying for works of art on "layaway." Now over 1000 pieces, most of the collection focuses on works on paper that incudes drawings, photography and fine prints. Though they do have select pieces in all media that date to the 19th century or earlier, most of the collection is from the 20th and now 21st century. Many artworks are by artists who are, were or became friends; others are singular pieces that they both felt strongly about and pursued over years. Having visited Asheville for more than twenty years before their relocation, they became enamored of the fine art ceramics tradition that has evolved in North Carolina and as of late have indulged in what has become for them a new obsession. To date they have never disagreed about a specific artwork, in fact they almost always are drawn to the same pieces. The collection was not developed for sale with most pieces destined to eventually be donated to museums.
Both Marilyn and Tom agree that living with art is like breathing or eating…it is a basic necessity of life.
This virtual event will be streamed via Zoom.
Watching via Zoom
Viewers can watch via Zoom. Zoom participants can join in via audio, video, and text chat during the open conversation portion of the lecture. Zoom participants are capped at 100 people.
Zoom Conversation guide
First-time users can watch this video on how to join a Zoom meeting.
Zoom viewers will enter the conversation with audio and video muted. Please stay muted until the open conversation portion. We promise we want to talk to you!
Start by introducing yourself with your name and pronouns.
We are here to grow and learn! Be open to different styles and areas of knowledge.
Share the floor – Be conscious of others joining in with questions and comments.
More information