Event Scheduled
Plazadrome Drive-in Presents: ACTION U.S.A.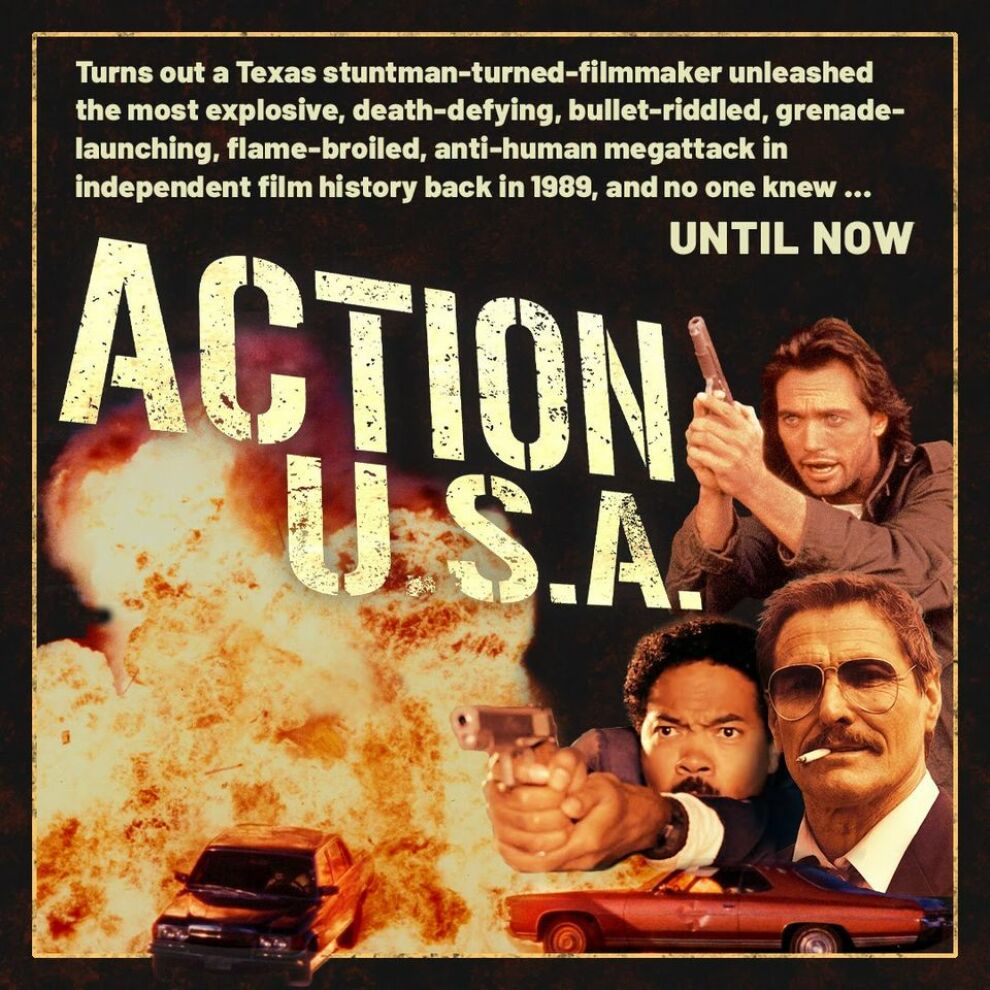 Thursday November 19, 2020 07:30 PM EST
Cost: $15-$50,
From the venue:
Action U.S.A. is a fireball of stunt-fueled insanity from the year 1989. Prolific 80's stuntman John Stewart directs this giddy 90-minute avalanche of bus jumps, helicopter chases, and dudes getting tossed out of the tallest buildings in Waco, Texas. They truly, absolutely don't make movies like this anymore. A must-see for fans of outsider-action movies like Miami Connection and Dangerous Men, and the perfect kind of movie to see under the stars at the Plaza Drive-In.
Videodrome is proud to partner with Topo Chico for the Atlanta premiere of the 2020 remastered release of this neglected stunt classic.
More information