Event Scheduled
SUPERBOWL SUNDAY WATCH PARTY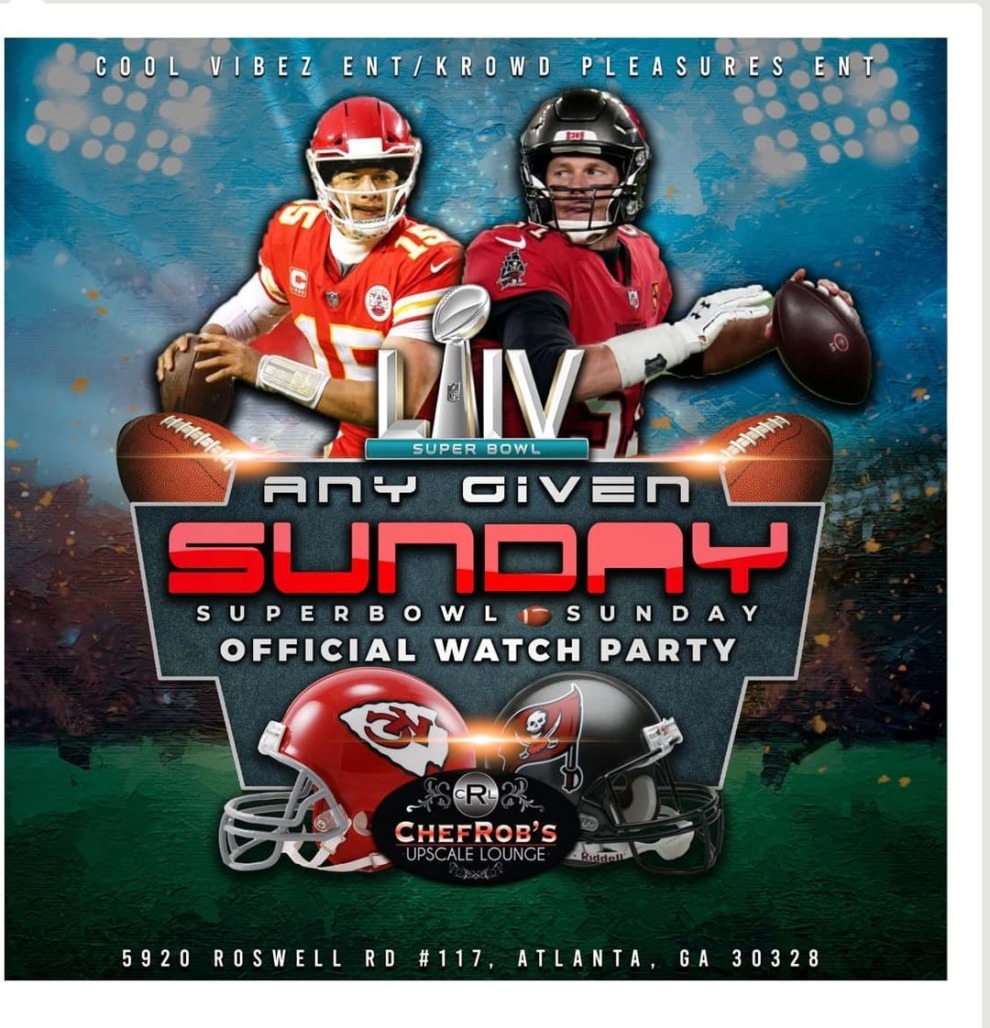 Sunday February 7, 2021 12:00 PM EST
Cost: $40-$80,
USER SUBMITTED
From the venue:
Categories: SPORTS PARTY, SUPERBOWL
WHAT TEAM YOU GOT?!
MASKS ENCOURAGED!
FREE PARKING
GREAT DRINKS
GREAT FOOD
ATHLETIC ATTIRE ALLOWED
Super Bowl LV, the 55th Super Bowl and the 51st modern-era National Football League championship game, will decide the league champion for the 2020 NFL season. The American Football Conference champion Kansas City Chiefs will play the National Football Conference champion Tampa Bay Buccaneers.
More information