Event Scheduled
Lindsey Stirling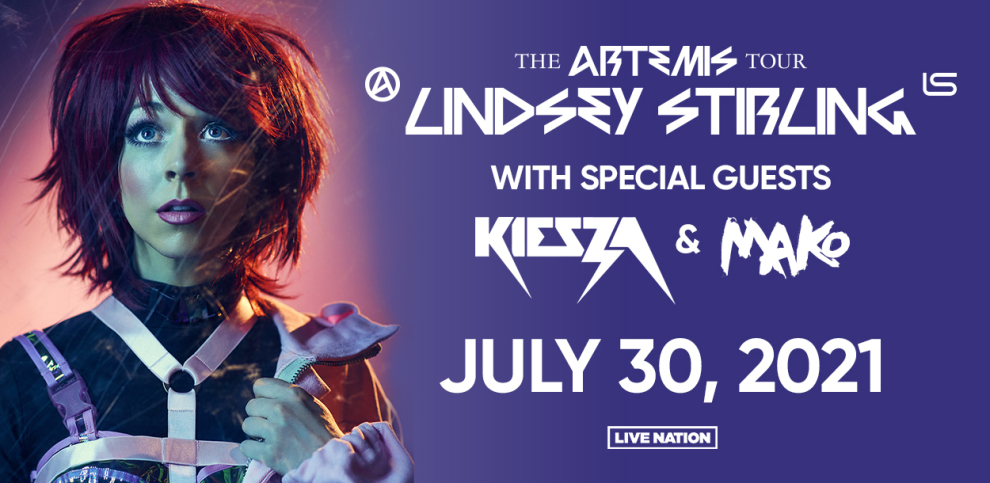 Friday July 30, 2021 07:00 PM EDT
Cost: $49-$199,
From the venue:
Award-winning violinist and dancer Lindsey Stirling will hit the road next summer in support of her ARTEMIS album. Produced by Live Nation, comes to Atlanta on Friday, July 30, 2021. Stirling will bring an all new production to audiences throughout North America.
"After taking the Artemis tour all over the world, I can't wait to FINALLY bring it home to the states," Stirling said. "I never know how to describe my shows but they are theatrical, full of choreography, costumes, and a light show that would make a DJ feel quite at home. This Artemis tour is my biggest and boldest show yet and it's a joy to perform. I hope you love it."
Special VIP packages will be available on the North American Tour, including limited Meet & Greet Experiences, an invitation to Lindsey's World - a pre-show party where Lindsey will share her experiences in life and music - a chance to see an exhibit of Lindsey's costumes and memorabilia, and much more. VIP details here.
More information