Event Scheduled
Flower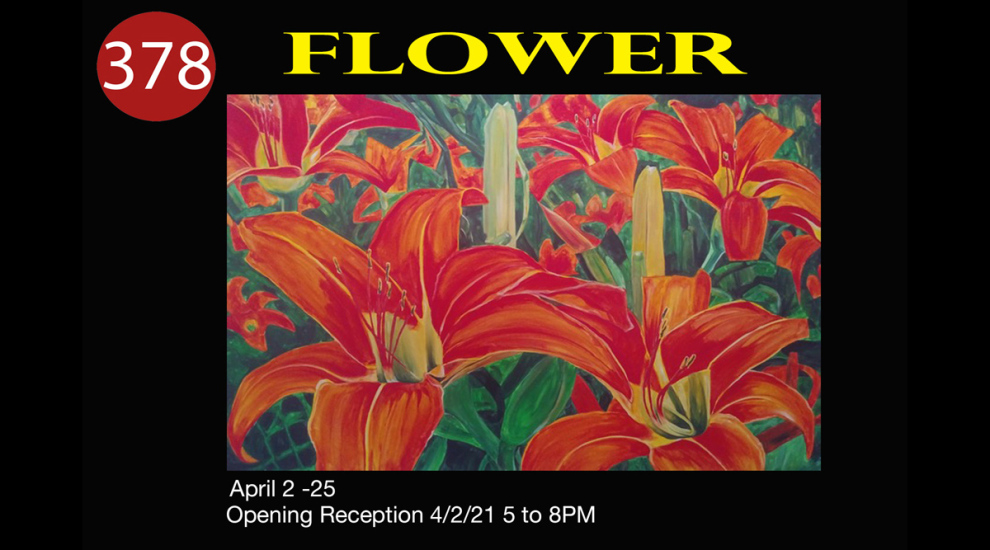 Friday April 2, 2021 05:00 PM EDT
Cost: Free,
From the venue:
Flower- An Exhibition
378 Gallery presents the April exhibition, Flower, beginning Friday, April 2, running through Sunday, April 24. Flower features botanical inspired works by five well established artists based in Georgia: Lisa Alembik, Terry S. Hardy, Pepe Paban, Jeffery Wilcox Paclipan, Mario Petrirena, Debra Baker Steinmann and Cindy Zarrilli.
The April exhibition, Flower, at 378 Gallery will follow public health safety and protocols advised due to the worldwide Corona virus pandemic. There will be an opening outside the gallery on Friday, April 2 from 5 p.m. to 8 p.m. The exhibition can be viewed during regular gallery hours, Saturdays and Sundays in April from 1:00 p.m. to 6:00 p.m. and by appointment by calling gallery director Tom Zarrilli at 404-530 9277. Attendance is limited to six people at a time inside the gallery. Social distance of six feet between patrons inside the gallery and waiting in a queue outside is required. Masks are required without exception for anyone outside the gallery at the opening, inside the gallery and waiting to enter.
More information