Event Scheduled
A Total Sh!tshow - A Sketch Comedy Show Gone Wrong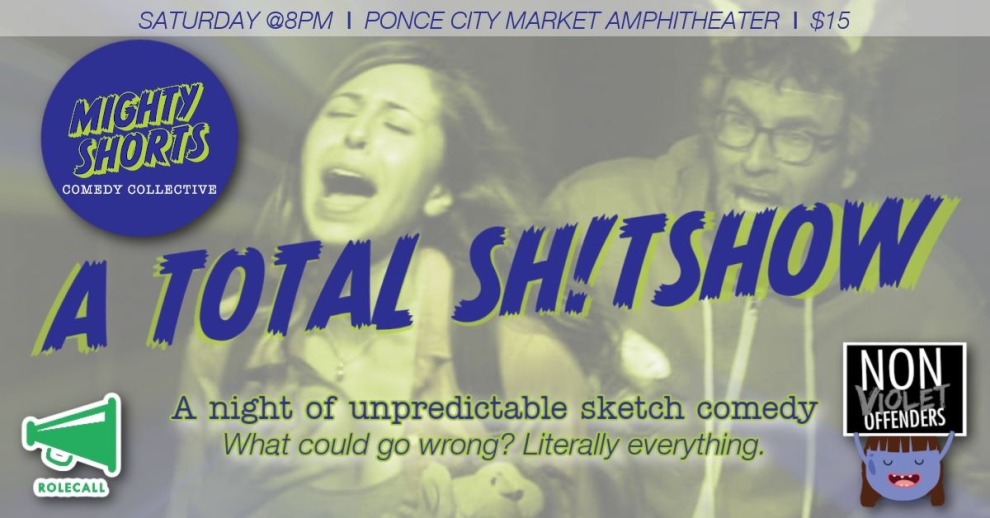 Saturday April 10, 2021 07:00 PM EDT
Cost: $15-$20,
USER SUBMITTED
From the venue:
As a part of RoleCall's LOL...Outside series, Mighty Shorts Comedy and NonViolet Offenders present "A Total Sh!tshow: A Night of Unpredictable Sketch Comedy." What could go wrong? Literally everything.
Bring a chair and some booze, and join us for some laughs at PCM's outdoor amphitheater (located next to the North Ave entrance)!
April 10th, 17th, and 24th @ 7 p.m.
The show will begin at 7 p.m. sharp.
More information