Event Scheduled
USER SUBMITTED
Signature Cocktails and Live Jazz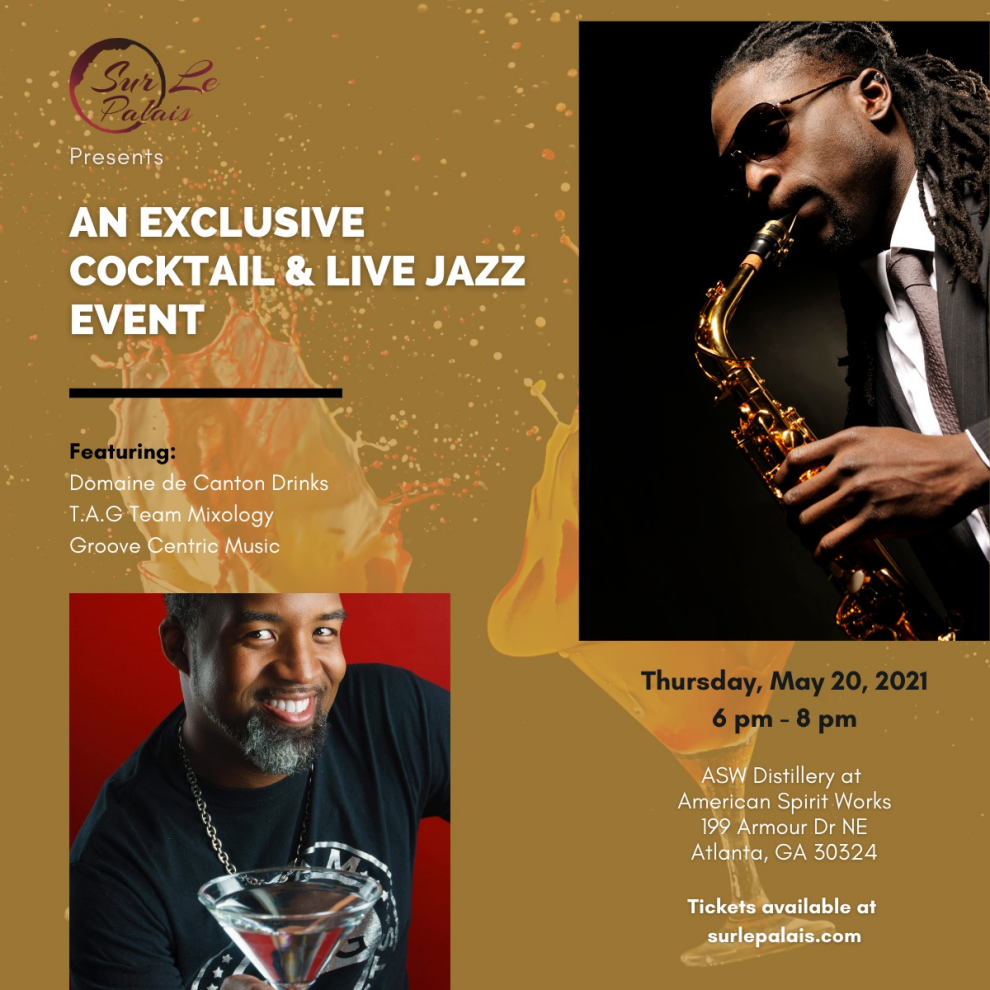 Thursday May 20, 2021 06:00 pm EDT
Cost: $65
Sur Le Palais is excited to announce our Liqueur Holiday Affair originally scheduled for December 10, 2020, has been rescheduled to Thursday, May 20, 2021.
Spring is the perfect time to enjoy an extraordinary evening at @ ASW Distillery in Buckhead. Come indulge yourself with delectable food, signature cocktails featuring Domaine de Cantone, and live jazz featuring Groove Centric. Be sure to bring your spouse or friends and get tagged by T.A.G. Team Mixologist Trey Walker!
Guests will also learn what to expect from Sur Le Palais in 2021. Get dressed and join us for a great experience!
More information
Hours
Monday: 10:00 AM – 4:00 PM
Tuesday: 10:00 AM – 4:00 PM
Wednesday: 10:00 AM – 4:00 PM
Thursday: 10:00 AM – 4:00 PM
Friday: 10:00 AM – 4:00 PM
Saturday: 10:00 AM – 4:00 PM
Sunday: Closed