>>

archives

>>

2021 Human Rights Day Celebration
2021 Human Rights Day Celebration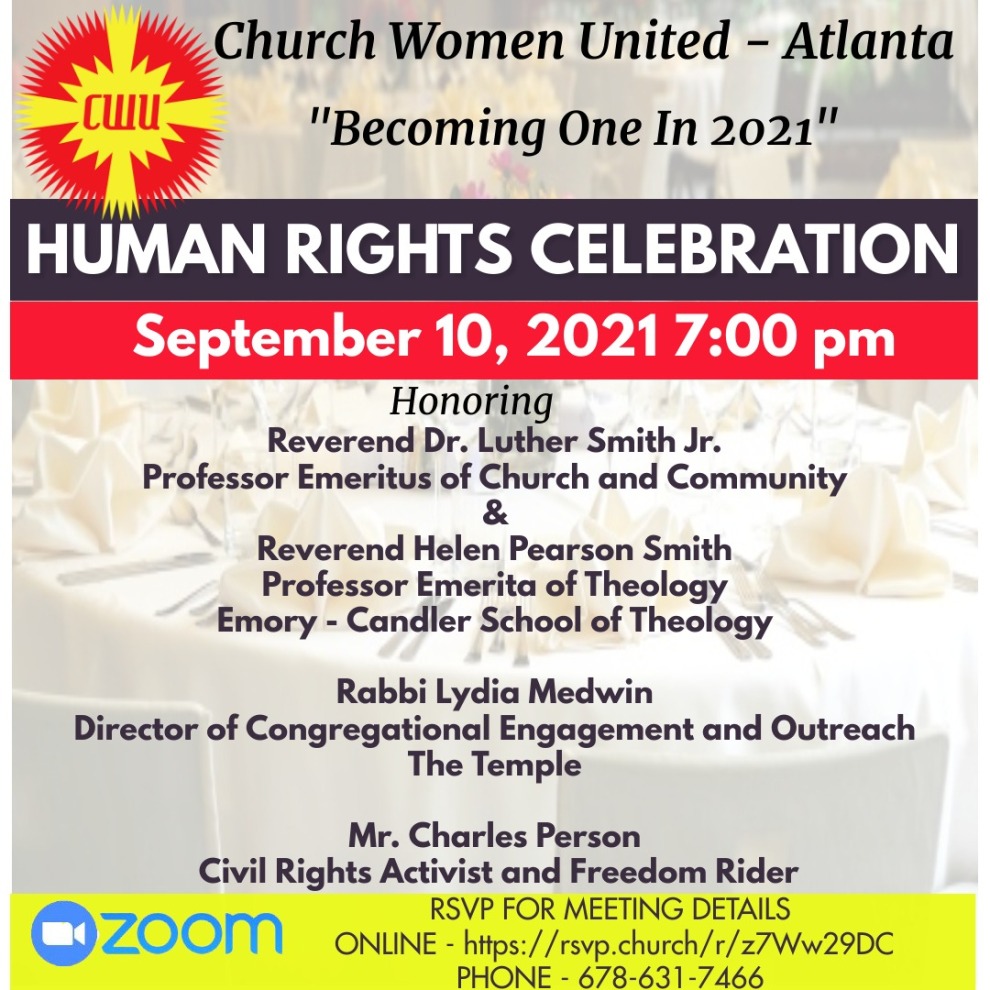 Friday September 10, 2021 07:00 PM EDT
Cost: FREE
USER SUBMITTED
From the venue:
Please join Church Women United - Atlanta for our Virtual Human Rights Celebration on Friday, September 10 at 7:00 P.M. as we recognize persons in the community who are working for the rights of all.
Our 2021 Honorees include Rabbi Lydia Medwin, the Reverend Dr. Luther Smith and his spouse the Reverend Helen Pearson Smith and Mr. Charles Person.
We look forward to celebrating the achievements of these powerful community and national leaders.
RSVP for meeting details here: https://rsvp.church/r/z7Ww29D
More information