>>

archives

>>

360 Sound Medicine for the Soul
360 Sound Medicine for the Soul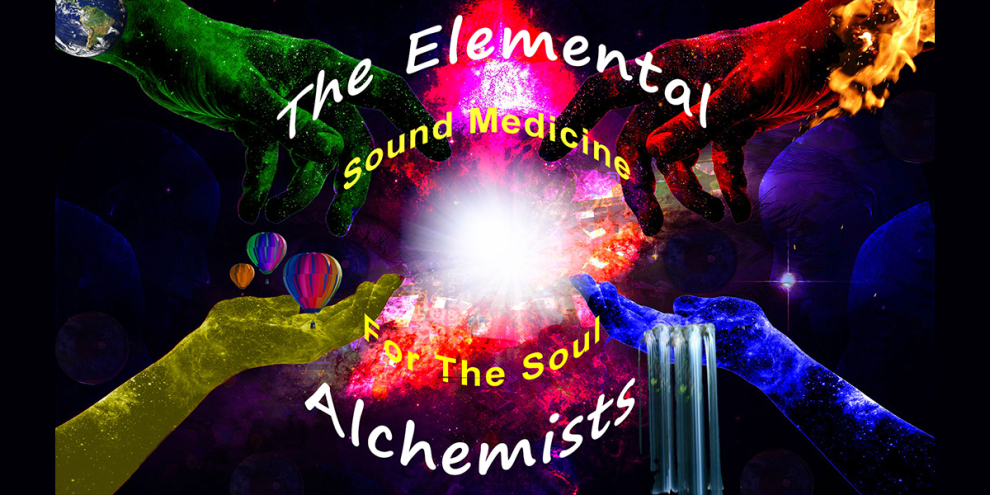 Saturday October 16, 2021 04:00 PM EDT
Cost: $45.00
From the venue:
Bathe and float in the midst of the four elemental corners as the energies of earth, water, fire, air and ether flow from the four corners of the room.
Experience a dimension for journeying and deep vision work from the medicine of ten gongs, Native American flutes and drums as well as other sacred sound devices.
Masks required.About The Elemental Alchemists:Raye Andrews is a certified vibrational sound therapist, Master-Level Reiki practitioner, Angel Tarot Oracle card reader, and creatress of delicious healing herbal teas.
GabrielNelson Sears is a certified vibrational sound healing touch therapist, teacher, angel intuitive, Master-Level Usui and Karuna™ practitioner, and motivational speaker.
Cindy Terrell is a certified vibrational sound therapist, certified Nutrition coach (HSN and ETP), Level 2 certified CrossFit coach, and certified Ayurvedic practitioner.
Karen Triana is a certified sound therapist, meditation coach, Pranic healer, and founder of Art of Breath Meditation. Karen's shamanic training with Don Simmons influences her approach to sound therapy.
More information
1095 Zonolite Road
Atlanta
,
GA
30306
(404) 296-6064