Event Scheduled
Artisans Arts & Craft Show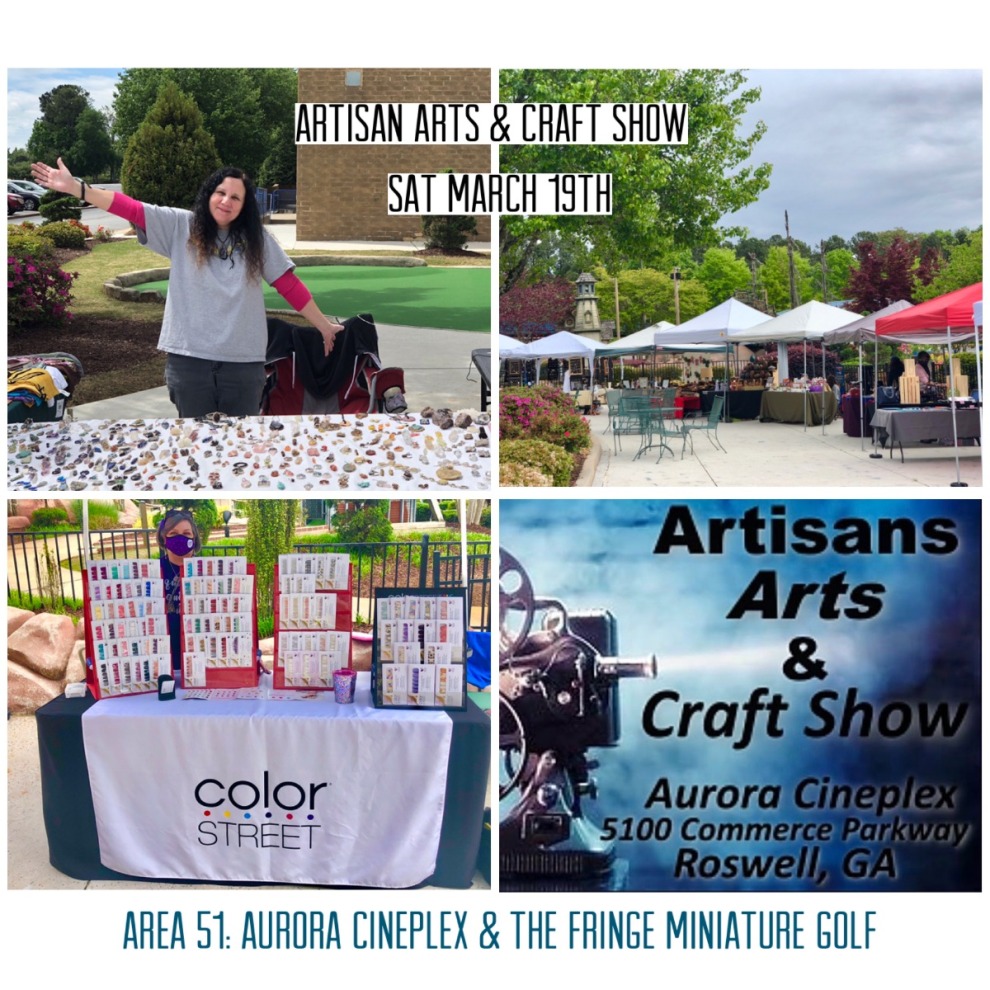 Saturday March 19, 2022 10:00 AM EDT
Cost: Free,
USER SUBMITTED
From the venue:
Categories: #ArtsandCrafts #ArtsandCraftShow #ArtsandCraftFair #Artisans #Jewelry #VendorTents #Outdoors #Shopping #Roswell
Artisans Arts & Crafts Show in front of Aurora Cineplex
Sat March 19th ( 10am-6pm)
& Sat April 9th ( 10am-6pm)
Local Crafters and Artisans return to the Aurora Cineplex for this awesome event! Come explore and shop the Arts & Crafts Booths set up outside in front of the Aurora Cineplex and Fringe Mini Golf.
Shop and Support local artisans-- offering Jewelry, Embroidered Towels, Nail Art, Wood Working, Pottery, Candles & Soaps, Accessories and more.
The Artisans Arts & Craft Show is hosted by Deb Curran & Betty Eldridge -Main Street Craft Show.
For More information, please contact: MainStreetCraftShow at gmail.com.
To sign up to become a Craft Vendor, a 10x 10 booth is $65
Venue: Area 51: Aurora Cineplex and The Fringe Miniature Golf
5100 Commerce Parkway, Roswell, GA 30076
ph: 770-518-0977 
Movies & Mini Golf--Open 10am-10pm Fri/Sat, 10-8 Sun, 12-8 M-Th
More information