Event Scheduled
Triangle Fire, Zippnutts, Anarchy For A**Holes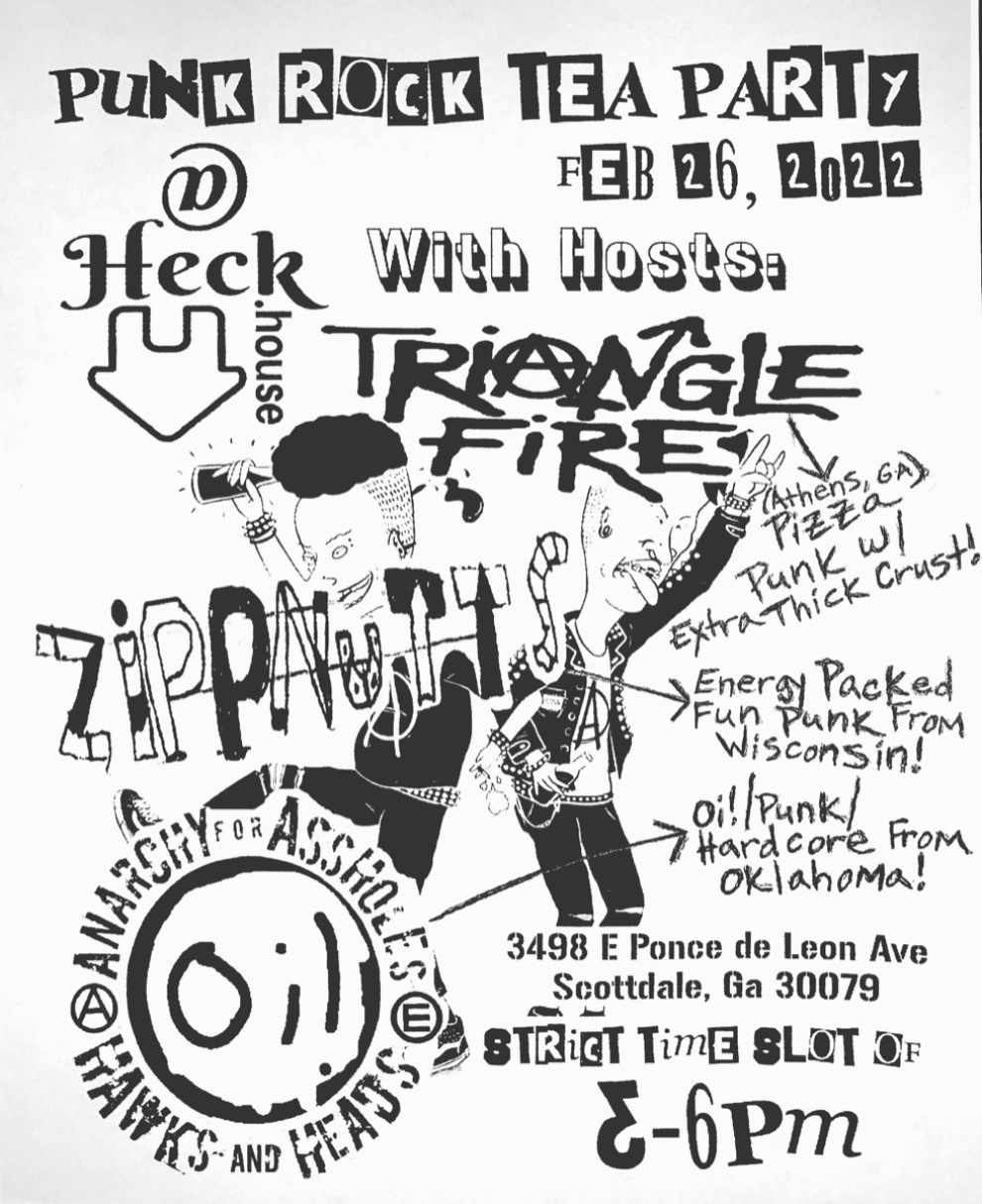 Saturday February 26, 2022 12:00 AM EST
Cost: $5,
USER SUBMITTED
From the venue:
Punk Rock Tea Party with Hosts:
Triangle Fire (Pizza Punk with Extra Thick Crust from Athens, Ga),
Zippnutts (Energy Packed Fun Punk from Wisconsin) &
Anarchy For A**Holes (Oi!/Punk/Hardcore from Oklahoma)!
Strict time slot of 3:00pm- 6:00pm @ Heck House (3498 E Ponce de Leon, Scottdale, Ga 30079)
Come Join The Fun!!!
More information