Event Scheduled
Thursday Residency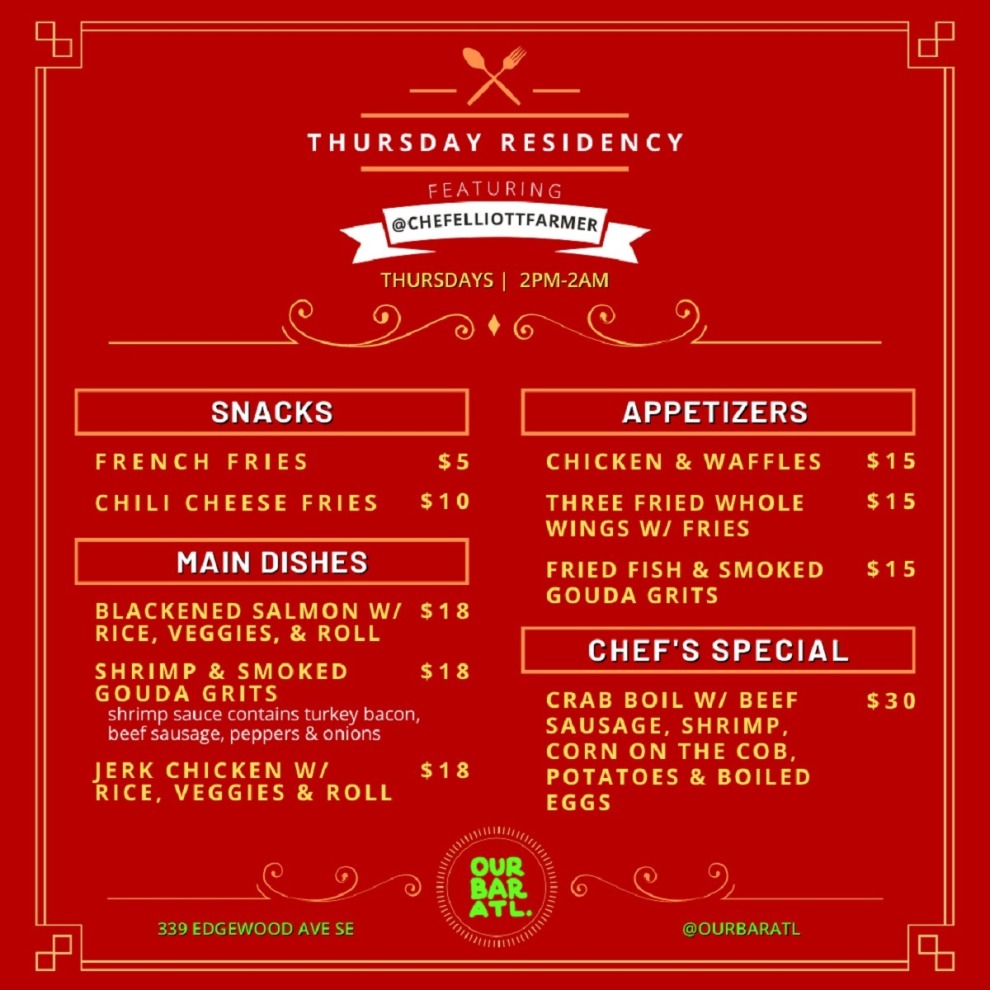 Thursday June 2, 2022 02:00 PM EDT
Cost: Free,
USER SUBMITTED
From the venue:
Thursday Residency at Our Bar ATL!
Ft. @CHEFELLIOTTFARMER
All burgers and sandwiches come with a small tater tot.
Doors open at 2PM.
Pop-Up closes at 2AM or when it sells out!
Text 678-929-8380 to place your orders for DINE-IN or TAKE-OUT.
339 Edgewood Ave SE, Atlanta, GA 30312
Visit www.ourbaratl.com/events to see our full schedule!
More information