Event Scheduled
Laughs at Uptown with Whole World Improv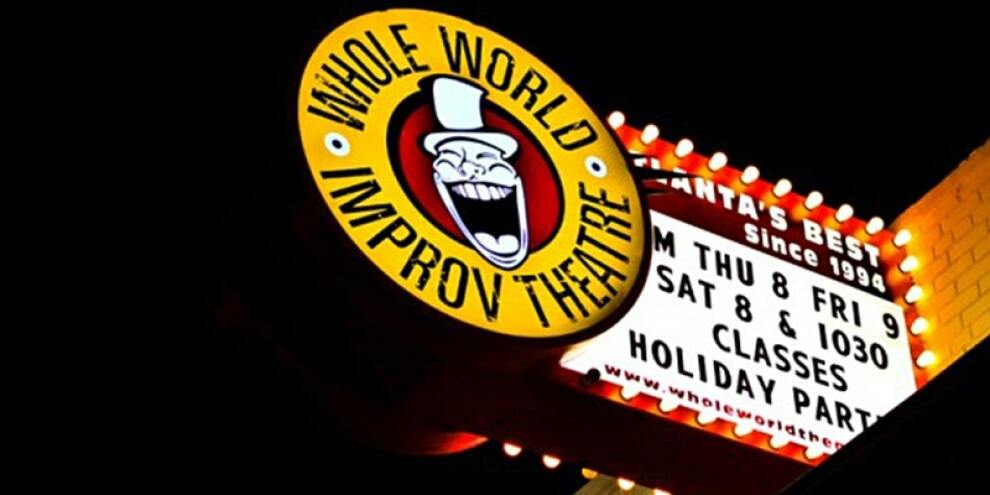 WHOLE LOT OF LAUGHS: Whole World Improv joins Uptown Atlanta the last Thursday of every month this summer.
06/30/2022 7:30 PM to 8:30 PM
Cost: Free

CL RECOMMENDS
CL Critic Jess Goodson Recommends: The first time I saw a Whole World Improv show I laughed so hard it inspired me to join my college troupe. For better or for worse I'll always attribute that show to the start of my love for comedy and my doing improv. Their unforgettable skits combined with organic ques from the audience are bound to leave an impression, no matter how much you know about improv. Catch them in the Uptown Atlanta Atrium the last Thursday of each month through August. Tickets are free with regristration. -JG
From the venue:
Uptown is bringing back an evening of laughs each month this Summer! We're moving things indoors (...and in air conditioning!) while The Lawn undergoes an amazing transformation. 
Join us on the last Thursday of the month, June thru August, for Laughs at Uptown. Each month we'll feature unique food options for purchase and a selection of complimentary beverages, including cocktails*. 
Settle in to the newly renovated Atrium just off Main Street with a musical guest each evening beginning at 6:30 pm and the Whole World Improv hour beginning at 7:30 pm. (**The Atrium is part of the office complex shown in red on the diagram below!)
More information