Event Scheduled
The Nude Party
Saturday September 24, 2022 07:00 PM EDT
Cost: $16 ADV / All Ages,
From the venue:
Other Location 40 Watt Club 285 W Washington St More information
Featuring
Bio
Formed in a North Carolina dormitory in 2012, The Nude Party celebrates the clanging rock of the '60s while blending modern elements that have made them beloved by fans of all ages.
Originally an extended group of childhood friends and step-siblings who decided to start a band, The Nude Party... |
more...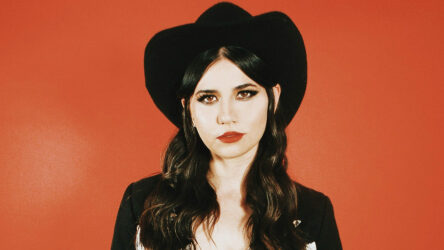 Bio Charles has been playing music since she was 5 years old. At 18, she formed country duo The Driftwood Singers with Christian Lee Hutson, singing and playing guitar and autoharp. At 22, she joined garage rock band The Blank Tapes as drummer. After two fun-filled years immersed in the rock and r... |
more...