Event Scheduled
Madama Butterfly
Sunday November 13, 2022 05:00 PM EST
Cost: $59 - $169+,
From the venue:
Cultures collide when an American naval officer stationed in Nagasaki decides to take a Japanese wife. Cio-Cio-San"'¬"fifteen years old and in love"'¬"dreams of her new life with the handsome young officer. Renouncing her culture and her family to become a proper American wife, she settles into his home overlooking Nagasaki Harbor and waits for his ship to return. Featuring Yasko Sato as Cio-Cio-San and Gianluca Terranova as Pinkerton singing one of the most exquisitely beautiful works in the repertoire. Nina Yoshida Nelsen, Julius Ahn, and Allen Michael Jones also join the cast and The Atlanta Opera Orchestra, led by Timothy Myers. Tomer Zvulun directs. More information
Featuring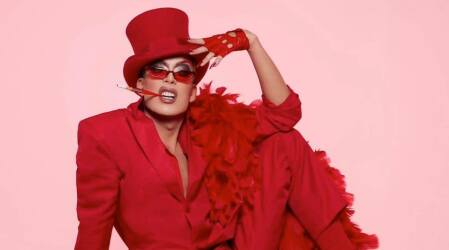 Bio A bizarre cosmic collision propelled Alaska Thunderfuck 5000 to Earth in March 1966… and on to the fifth season of Logo TV's RuPaul's Drag Race in January 2013. Still radioactive, no one knows who or what she is yet, but no one cares, as long as she never returns to her native planet. Her age ... |
more...
Bio
TAYLOR ALXNDR (they/she) is a DIY musician, drag performer, and community organizer based in Atlanta, GA. Raised in the rural edges of the metro area, ALXNDR has been creating in and captivating Atlanta and beyond since 2011.
ALXNDR is the co-founder and current executive director of Southern... |
more...