Event Scheduled
Gotta Have House Atlanta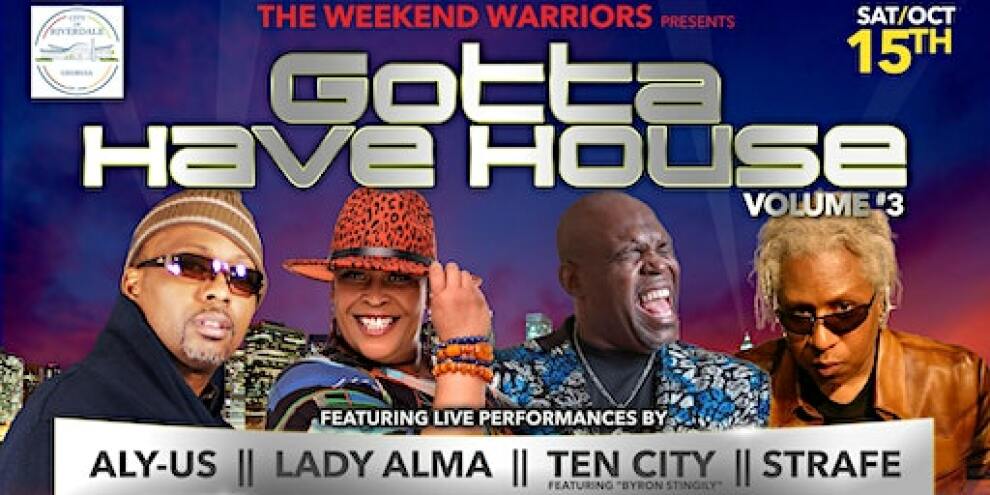 Saturday October 15, 2022 03:00 PM EDT
Cost: $29 - $399,
From the venue:
Gotta Have House is the ultimate House Heads Experience!
About this event
Legendary Hip-Hop artist Chubb Rock and the Gotta Have Fun Events team are bringing Gotta Have House to Atlanta - Volume 3 . This is a live performance concert and dance event with performances from Legends in House Music including:
LADY ALMA
TEN CITY
STRAFE
ALY-US
and many more
Gotta Have Event Producers bring this show to Atlanta fresh off their debut performance at Essence Festival. Tickets sell out fast for Gotta Have Fun Events so don't wait.
Tags
United States EventsGeorgia EventsThings to do in Riverdale, GARiverdale PerformancesRiverdale Music Performances#concert#music#art#concerts#housemusic#drinksandmusic#house_music#gottahavehouse
Share with friends
Share on Facebook
Share on Facebook Messenger
Share on Linkedin
Share on Twitter
Share by Email
More information