Event Scheduled
Sodown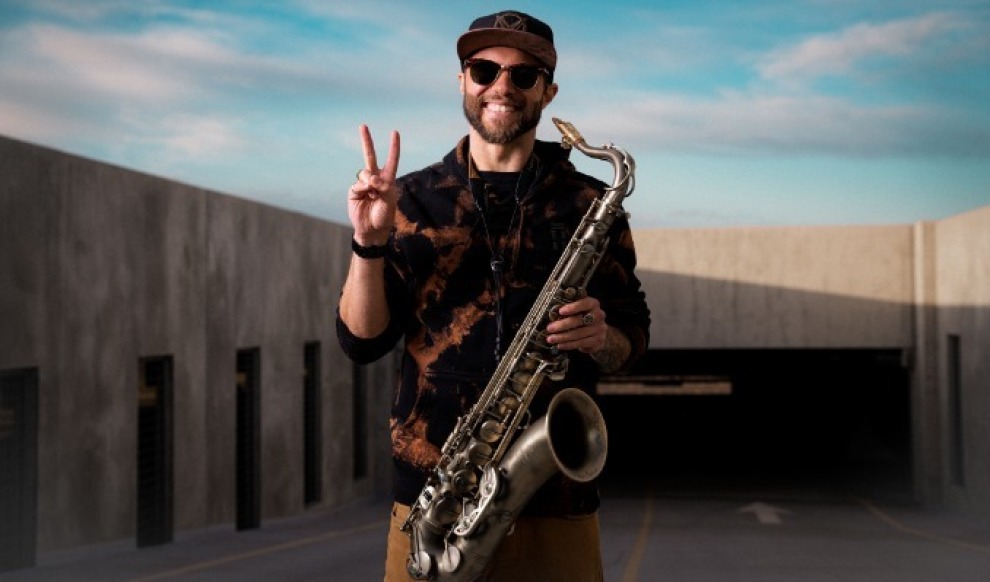 Friday November 25, 2022 09:00 PM EST
Cost: $18.00 - $25.00,
From the venue:
It's dark when you wake up, too dark to make out your surroundings, so your other senses begin to heighten in response. You smell incense and fresh earth. You feel a cool breeze on your bare skin (you must be outside…somewhere in the mountains, perhaps?). You hear the sound of a clock ticking, and then, a voice, faintly at first but louder each time until you can finally understand the mantra it's repeating in your ear: Momento mori, momento vivere. Remember that you must die, remember that you must live.
"That's what Worlds Beyond is all about," says Ehren River Wright, the composer, multi-instrumentalist, and producer better known as SoDown. "It's a reminder that our mortality is precisely what makes our lives so special, that there's beauty in the fleeting nature of everything if we're willing to embrace it."
Recorded at Wright's own studio in Denver, Colorado, Worlds Beyond marks the highly anticipated full-length debut from SoDown, who more than delivers on the promise of his early work with this bold, adventurous collection. Blurring the lines between the organic and the electronic, the music is both exhilarating and meditative all at once, equally at home on headphones as it is blasting out of a festival PA to a sea of thousands. Wright's writing is deceptively sophisticated here, drawing on stoicism and Eastern philosophy in a search for some greater meaning and purpose, and his production is similarly ambitious, hinting at times to everything from dubstep and future bass to reggae and hip-hop through an intoxicating mix of live instruments and digital beats. Add it all up and you've got a rich, cinematic introduction to an endlessly curious artist with a knack for pushing boundaries, a compelling, conceptual joyride that manages to balance the visceral and the intellectual in perfect harmony as it grapples with life and death, darkness and light, struggle and transcendence.
"Music has always been a conduit to understanding the world around me," says Wright. "It's the human experience tattooed over time."
In that sense, Wright's been a metaphorical tattoo artist for most of his life now. Born and raised in Boulder, he became obsessed with music as a child and learned to play any instrument he could get his hands on. Saxophone took priority, but by his teenage years, Wright could hold his own on the guitar, cello, keyboards, and drums. In high school, he fell in love with underground hip-hop, reggae, and electronic music, and in 2010 he attended a Pretty Lights concert at Red Rocks that changed his life.
"I started going to shows every single weekend after that," Wright recalls, "and that's when I realized that I had ideas of my own that I wanted to explore. So I decided to drop out of college and focus all of my energy on making music."
From there, Wright began releasing a series of singles and EPs that helped earn him a devoted following and rave reviews. SoDown concerts, which incorporate live saxophone into electrifying DJ sets, became must-see events in Colorado and beyond, and by 2017, Wright was onstage at Red Rocks himself, opening for Pretty Lights in the kind of cosmically perfect full circle moment you couldn't plan if you tried. In the years since, Wright has headlined Denver's Mission Ballroom twice, returned to Red Rocks for a sold out performance with Boogie T, supported Illenium at the Forest Hills Stadium in New York and the Bill Graham Civic Auditorium in San Francisco, and landed festival slots at Coachella, Electric Forest, Global Dance, Sonic Bloom, and more.
"My live sets are a journey," Wright explains. "They're sonically and emotionally diverse, and I try to reflect the ups and downs and beauty and longing and hope and pain of life itself in the performances. The shows are really cathartic in that way."
That sense of catharsis is obvious on Worlds Beyond, which opens with a mesmerizing instrumental introduction featuring a spoken word passage from the late writer Alan Watts, who reminds us that life isn't about completing a goal or reaching a destination, but rather finding the joy and beauty along the way. The explosive "Take It Back" does just that, celebrating SoDown's growth and evolution by merging old school funk and new school glitch hop into a immersive, multi-sensory wonderland. The bittersweet "All Go Wrong" (which features vocals from frequent collaborator Bailey Flores) searches for solace in the chaos as it works to let go of regret, while the blistering "Gas Down" (which features bass wizard Ahee and Ghanaian-American rapper Born I) cuts loose with utter abandon, and the soaring "Running Out" reaches for the freedom and release that comes with letting go of our daily struggles in favor of a bigger picture view of life (and death).
"In Western culture, we view death as a sort of evil or scary thing, but I think that's a potentially flawed way of looking at it," says Wright. "Death is inevitable, and 'Running Out' is a reminder that life is an even more precious gift because of that. There's a certain calm that comes with accepting your mortality. Making peace with death enables you to live more fully in the moment and find gratitude in everything."
Ultimately, that desire to live in the moment drives Worlds Beyond at every turn, from the reggae dubstep banger "Makin' Dem" to the Latin-tinged "Dinero," from the dreamy EDM anthem "Phantom'' to the hip-hop/electronic R&B hybrid "Deep End." The songs are celebrations of our shared humanity, of the improbable fact that any of us even exist. Our time here is a brief blip in the greater scheme of the universe, and what comes next remains a mystery far beyond our comprehension. So accept what you can't see and embrace your other senses. There is no future, no past, only now. Let the present wash over you. Momento mori, momento vivere.
More information