Event Scheduled
Our Own voices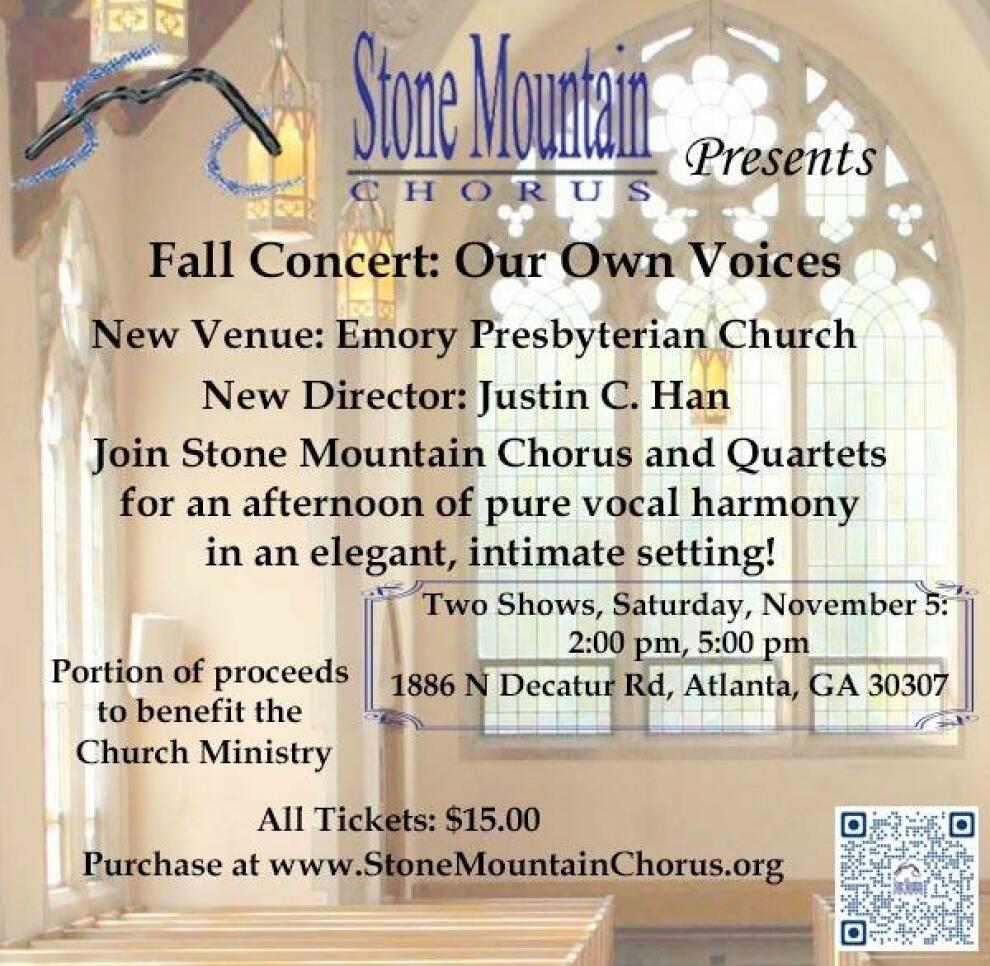 Saturday November 5, 2022 02:00 PM EDT
Cost: $15,
USER SUBMITTED
From the venue:
Enjoy an afternoon performance of vocal harmony in the a cappella style! Stone Mountain Chorus is the Greater Atlanta Chapter of the Barbershop Harmony Society and has been part of the Atlanta music scene for over three decades. The concert will feature the Chorus under the direction of Justin Han and several Barbershop Quartets.
The concert will take place in the beautiful chapel of Emory Presbyterian Church, which is hosting this event. The small size and high arched ceiling in this historic chapel provide for a great acoustic experience. In addition to benefiting the Church Ministry, a portion of proceeds from all Stone Mountain Chorus activities is directed to FOCUS (Families Of Children Under Stress), an Atlanta charity providing support to families of children with medical or developmental disorders.
Seating is limited in this charming setting, so order early!
More information