Event Scheduled
Inspiración - Flamenco Lunch Concert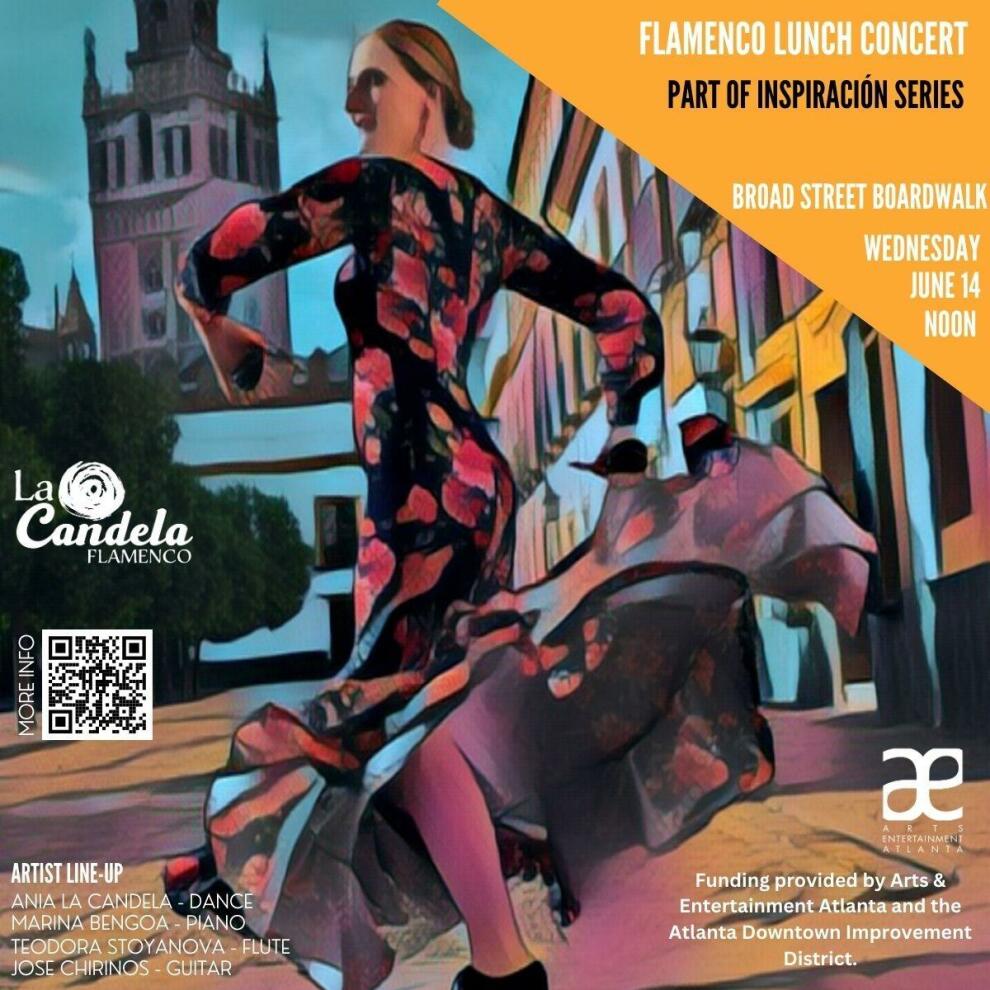 Wednesday June 14, 2023 12:30 PM EDT
Cost: Free
From the venue:
Categories: Dance
Join us on Wednesday, June 14, as we embark on an enchanting exploration of flamenco - a captivating journey into the heart of classical Spanish music and dance. Discover the deep connections between flamenco and its classical counterparts, and delve into the rich traditions that have shaped this mesmerizing art form.
The event features artists:
Ania La Candela - flamenco dance
Marina Bengoa - piano
Teodora Stoyanova - flute
Jose Chirinos - flamenco guitar
Inspiración is a series of flamenco lecture performances that are free to the public and feature traditional flamenco dance and music infused with the world and classical music.
Funding provided by Arts & Entertainment Atlanta and the Atlanta Downtown Improvement District.
More information
12 Broad St. N.W.
Atlanta
,
GA
30303