Event Scheduled
>>

Events

>>

music events

>>

Live From SOBATL with Seersha / Davis & The Lo...
Live From SOBATL with Seersha / Davis & The Lo...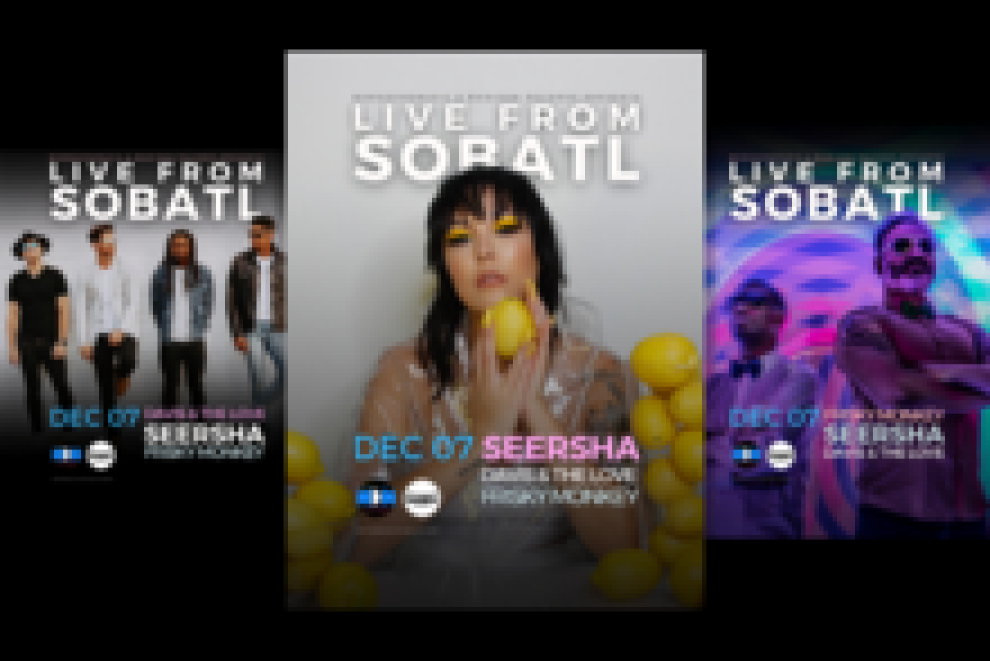 Thursday December 7, 2023 08:00 PM EST
Cost: $12.00
From the venue:
Event Description
Seersha is a songwriter, recording artist, and producer hailing from ATL. Her name comes from the phonetic spelling of Saoirse, an Irish or Scottish name meaning "freedom." Releasing independently and producing herself in Ableton for complete creative control, Seersha blends retro-future synths, textural vocals, electronic elements, and trap-influenced drums to create a lush bed for her earnest melodies.
Her 2017 self-produced debut EP earned her the name "synth-pop crooner" by her hometown's Immersive Atlanta webzine and comparisons to Susanne Sundfør and Robyn by AnalogueTrash. Her music soon caught the attention of underground tastemakers such as yvynyl, Wonky Sensitive, Ultimate Music, Music & Other Drugs and more. Citing influences as broad as Kaitlyn Aurelia Smith to Phil Collins to Grimes, her distinct sound is uncompromising and rebellious.
With a diverse musical background spanning from classical piano to time spent writing primarily country music in Nashville, as well a business degree from Emory University and experience in the corporate world, Seersha has had a hand in a broad range of creative projects, including remixes, short film scoring, video game audio, music video production, and PR. She is currently the composer and sound designer for indie game LightBreak, which won the 2020 Georgia Game Developer's Association Best in Georgia award and launched a successful Kickstarter campaign in 2021.
She recently enters a new chapter as vocalist and keyboardist for touring band Guardians of the Jukebox. GOTJ is the greatest tribute to the glory years of MTV's pop, rock, new wave, and new romantic era, founded and fronted by legendary Fozzy and Stuck Mojo guitarist, Rich Ward.
More information