Event Scheduled
Abraxas (Santana Tribute) + The Jorge Garcia Group (Jazz Classic Rock)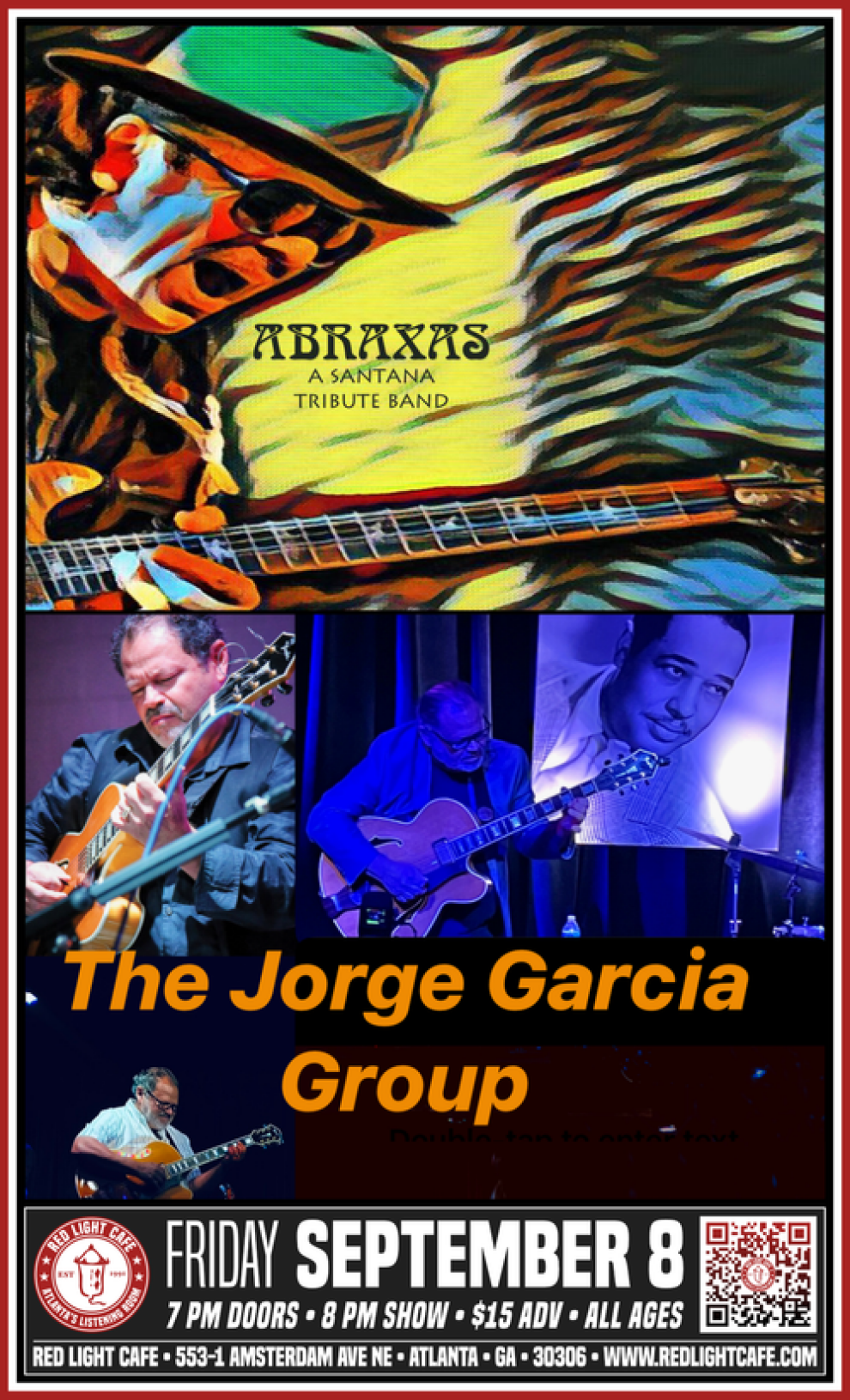 Friday September 8, 2023 08:00 PM EDT
Cost: $15 Adv - $20 Door
From the venue:
Red Light Café is excited to welcome back Abraxas (Atlanta's only Santana tribute band) and The Jorge Garcia Group (Classic Rock re-imagined as Jazz with originals) "" each for the second time! Join us for an evening of live music with some of the best players in and out of town!
About Abraxas
Atlanta's only Santana tribute band that's been bringing the sounds of Santana to Atlanta's hottest venues for the last two years is returning to the Red Light Cafe to keep that momentum going! Abraxas' last appearance at the Red Light was such a blast and we can't wait to bring that energy and excitement back!! So come see the band that Atlanta Beat says , " Wow, is all we can say!""¦What other tribute band has played three shows at Eddies Attic over the last 12 months?
3 separate anniversary shows "¦heading out to Muscle Shoals in Sep"¦A band of great Atlanta players who just love the music of Santana and take pride in and have fun playing it..that's who! Come on out to the Red Light on Sep 8th!!
About Jorge Garcia
The Jorge Garcia Group performs original music and covers of instrumental classic rock songs re-imagined in jazz format.
"Cuban-American guitarist Jorge Garcia nails it on Crossover. These aren't corny covers - Jorge reinvents tracks from Led Zeppelin, Yes, and Jimi Hendrix as serious and authentic post-bop, often backed with a badass groove. How did Garcia do it?" "" Vintage Guitar Magazine
Garcia has a new album that will be released in January: Still Crossing.
$15 Adv - $20 Door
Doors @ 7 PM
More information