Event Scheduled
The Holiday Puckin' Fuppet Show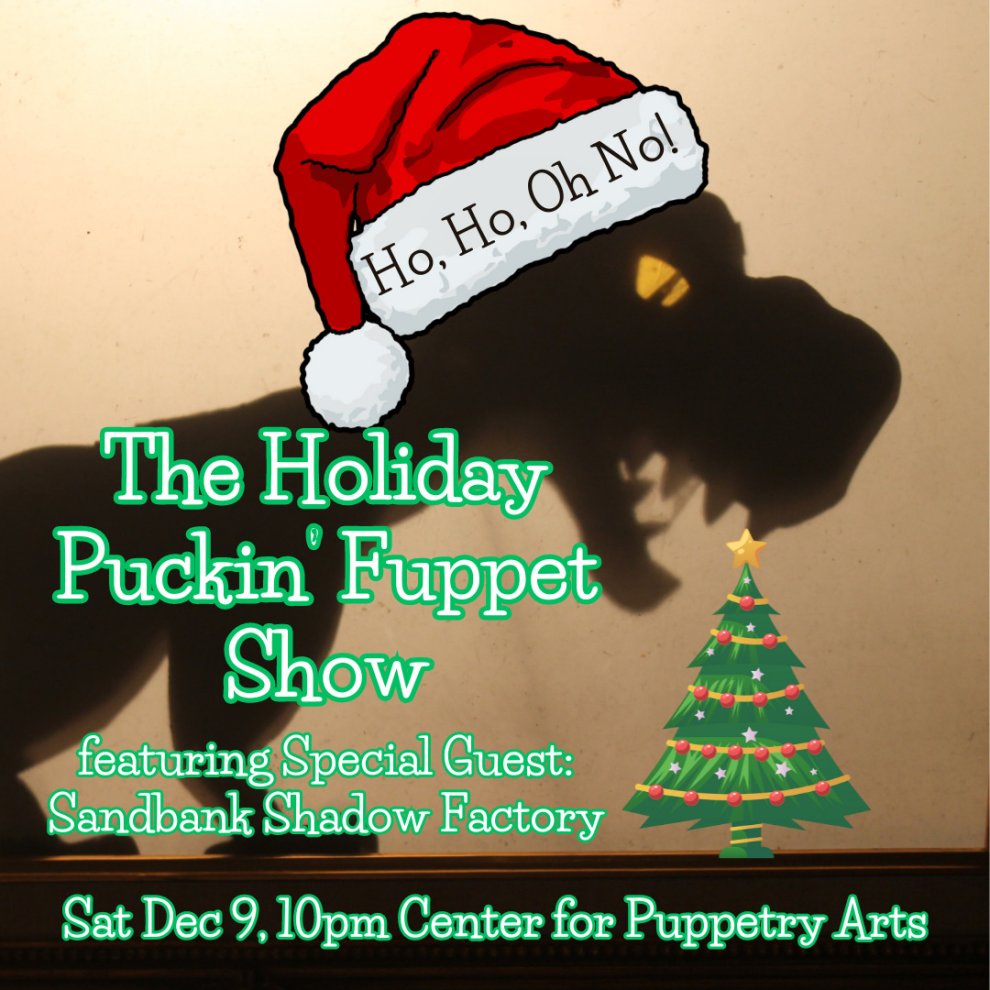 Saturday December 9, 2023 10:00 PM EST
Cost: $15-$25
From the venue:
Let's Get Weird — Jolly Weird! 18+
Join us for a variety of holiday-themed adult puppet shows, candy thrown at your face, and audience participation games for many merry prizes! Featuring special guest artist Matt Sandbank of Sandbank Shadow Factory!
The Puckin' Fuppet Show is Atlanta's premiere competitive Puppet Slam with CASH prizes for 1st, 2nd, and 3rd place as voted for by the audience.
Beer and wine bar available.
If you are interested in performing or volunteering please contact Beau Brown for details. Special thanks to our sponsor Frank DaFoneGuy and partners Peepers and Center for Puppetry Arts!
Parking and directions: https://puppet.org/visit/parking-directions/
Funding made possible in part by the HBH fund
PLEASE NOTE tickets will NOT be sold by Center for Puppetry Arts.
More information