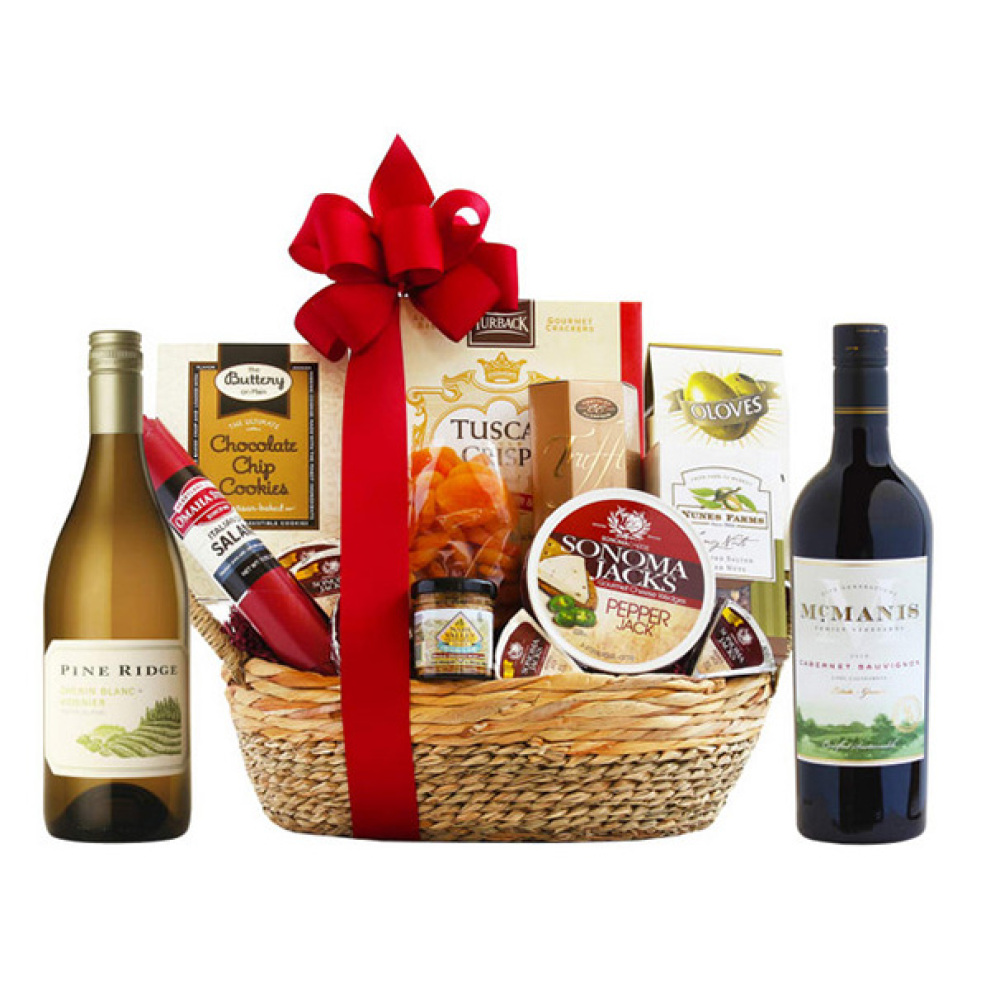 Price: $84.99
Celebrate California wine country lifestyle with three delicious wines - a Pinot Noir, Chardonnay and Cabernet Sauvignon - and an assortment of gourmet foods. This gift arrives in a beautiful gift basket tied up with lovely ribbon. Makes a wonderful gift!Experience wine country with this beautiful gift including Cabernet Sauvignon from McManis Family Vineyards and a lovely White Blend from Pine Ridge. These two wines pair perfectly with a beautiful modern picnic basket full of gourmet sweet and savory bites such gourmet cheese and crackers, Omaha Steaks Salame, bistro style olives, and French chocolate truffles. Makes a great gift!
Buy it here: wine.com
Contact: info at wahoowine.com
About the Business Owner and Restauranteur and Retailer
Pamela is the Owner of Wahoo Grill and Wahoo Wine & Provisions in Decatur. |
more...
array(3) {
  [0]=>
  string(4) "1389"
  [1]=>
  string(3) "543"
  [2]=>
  string(4) "1396"
}

About the store
Return to the gift guide