See our
guide to COVID-19 in Atlanta
(this page last updated )
Wahoo Wine and Provisions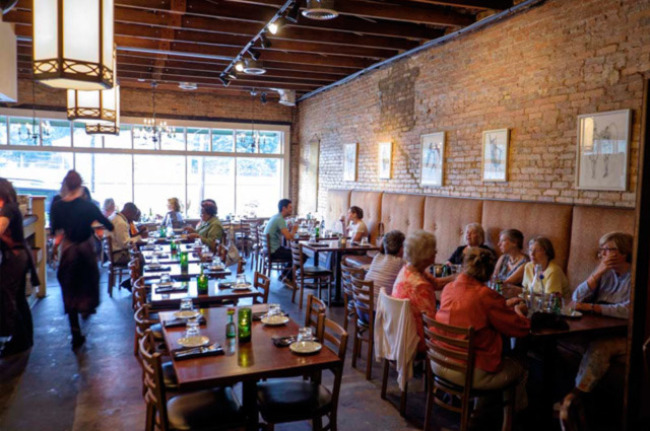 Decatur's one-stop-shop for wine, cheese and meat, produce, gifts, flowers and much more. Offering curbside delivery!
Friday March 18, 2016 08:00 PM EDT
From 2 to 4 p.m. and 4 to 6 p.m., Wahoo! Wine & Provisions will be hosting their first Seasonal Market, featuring local wine and provisions vendors and wine experts. Wahoo! Wine & Provisions will donate a portion of the proceeds to Neighbors in Need, which supports ministries of justice and compassi... [
click here for more
]
2019 San Francisco World Spirits Completion Gold Medal Winner
Rose, lychee, hint of rosemary, mature woodiness, sandalwood on the nose. Honey like sweetness, candied orange peel, white chocolate on the palate. With a subtle, tender long finish, with hint of Mizunara (Japanese oak)
Proof: 86
|
more...
Celebrate California wine country lifestyle with three delicious wines - a Pinot Noir, Chardonnay and Cabernet Sauvignon - and an assortment of gourmet foods. This gift arrives in a beautiful gift basket tied up with lovely ribbon. Makes a wonderful gift!Experience wine country with this beautiful g... |
more...
1036 West College Ave.
Decatur
,
GA
30030
(404) 687-9463
wahoowine.com
Beer, Wine or Liquor Store
COVID-19
Hours
Monday: Closed
Tuesday: 12:00 – 8:00 PM
Wednesday: 12:00 – 8:00 PM
Thursday: 12:00 – 8:00 PM
Friday: 12:00 – 8:00 PM
Saturday: 12:00 – 8:00 PM
Sunday: 12:30 – 6:30 PM