Westside Service Providers
Crossover Entertainment Group, the Southeast's premier rehearsal studio since 1992, has always kept a steady finger on the pulse of the music industry... |
more...
Parhelion Recording Studios is a new breed of music studio for today's modern needs and the way engineers now work. A hybrid of digital and analog. We... |
more...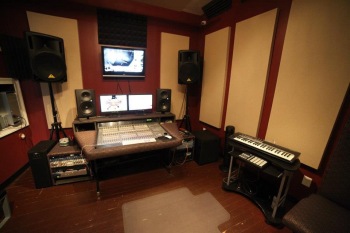 Solar Sound Studio is a recording studio in Atlanta, GA. We are your one stop spot for all your Recording, Mixing, and Mastering Audio needs. Conveni... |
more...
From the outside, the industrial complex and former home of Bobby Brown's Bosstown Recording Studios on Antone Street doesn't look like much. But this... |
more...
---
Westside Neighborhood Guide - Home & Personal Services