Where to Shop in Westside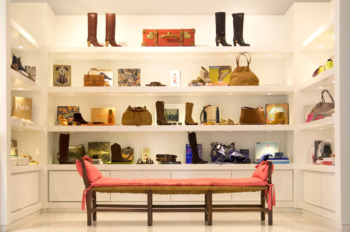 Best way for women to get over their Sid Mashburn envy. Prepped-out, buttoned-up looks with the same level of service as attention to detail in the cr... |
more...
Sophisticated furniture and housewares shop specializing in low-key swank, with couches, lamps and high-end linens in muted colors and simple shapes. |
more...
With bench-made English shoes, hand-sewn Italian shirts, Scottish cashmere sweaters, Filson luggage, and Levi's 501 jeans, this clubbish haberdashery ... |
more...
From dry instant foods, cooking items, snacks, candies, frozen convenience foods, Asian fruits and vegetables, Asian bakeries, to ready-to-eat hot ite... |
more...
The former meatpacking plant turned bougie shopping destination houses fashion retailers like J. Crew, Free People and Anthropologie; furniture and de... |
more...
---
Westside Neighborhood Guide – Stores and Shops