by Ema Carr
The Move is a column intended to help you beat the fight against basic, one move at a time. Look here for all the best underground, and some above ground, events in ATL. Bc you CAN have a balanced diet of disco and yoga. Warning of side effects: Overdose of culture. Bloated bank account from lack of overpriced ticket purchase. Consume at your own risk.
Festival season is here, but did it ever really go away? As they say, it's always a great time to be in Atlanta! Peep this spring's picks for the moves in April, y'all!
EXCLUSIVE: The SAGE EXPERIENCE is offering an exclusive deal for readers of The Move for the Sunday, April 7! Go to BeSAGEWorkshop.com to sign up. There are few spaces available to keep the environment intimate.
Saturday April 27, 2019 10:00 am EDT
The annual get down happens every year during Inman Park Fest. Melrose & McQueen shuts down Elizabet... Free [
click here for more
]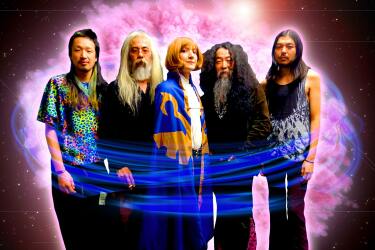 Acid Mothers Temple, Yamantaka // Sonic Titan
Monday April 29, 2019 08:30 pm EDT
CL RECOMMENDS

Shaky Knees Music Festival, Beck, Incubus
Friday May 3, 2019 12:00 pm EDT
Start off your summer with three days of nonstop music and atmosphere under the sun. The Shaky Knees... $99-$750 (1-day tickets) [
click here for more
]
CL RECOMMENDS

Shaky Knees Music Festival, Cage the Elephant
Saturday May 4, 2019 12:00 pm EDT
Start off your summer with three days of nonstop music and atmosphere under the sun. The Shaky Knees... $99-$750 (1-day tickets) [
click here for more
]
CL RECOMMENDS

Shaky Knees Music Festival, Tame Impala
Sunday May 5, 2019 12:00 pm EDT
Start off your summer with three days of nonstop music and atmosphere under the sun. The Shaky Knees... $99-$750 (1-day tickets) [
click here for more
]
CL RECOMMENDS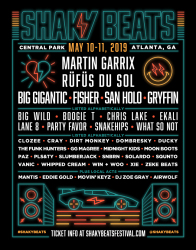 Shaky Beats Music Festival, Rüfüs Du Sol, Big Gigantic
Friday May 10, 2019 12:00 pm EDT
Shaky Beats is Shaky Knees' EDM cousin. The festival returns to Central Park for its fourth year, fe... $95-$199 (1-day tickets) [
click here for more
]
CL RECOMMENDS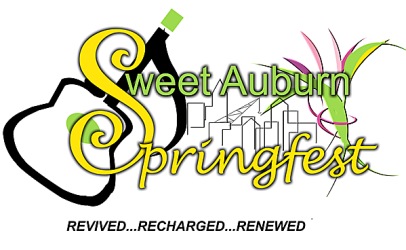 Saturday May 11, 2019 11:00 am EDT
Celebrate Mother's Day weekend with the 35th annual Sweet Auburn Springfest, a giant-scaled outdoor ... Free [
click here for more
]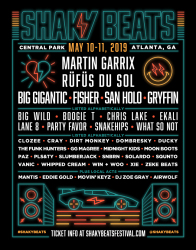 Shaky Beats Music Festival, Martin Garrix, Galantis
Saturday May 11, 2019 12:00 pm EDT
Shaky Beats is Shaky Knees' EDM cousin. The festival returns to Central Park for its fourth year, fe... $95-$199 (1-day tickets) [
click here for more
]
CL RECOMMENDS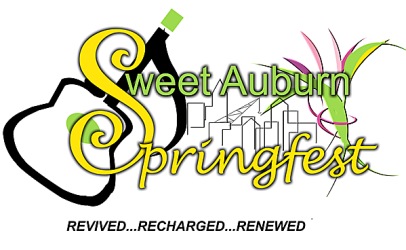 Sunday May 12, 2019 01:00 pm EDT
Celebrate Mother's Day weekend with the 35th annual Sweet Auburn Springfest, a giant-scaled outdoor ... Free [
click here for more
]
Thursday May 23, 2019 02:30 pm EDT
Immerse yourself in all things anime! Momocon is one of the fastest growing conventions in the count... $5-$80 [
click here for more
]

Friday May 24, 2019 08:30 am EDT
Immerse yourself in all things anime! Momocon is one of the fastest growing conventions in the count... $5-$80 [
click here for more
]
Saturday May 25, 2019 08:30 am EDT
Immerse yourself in all things anime! Momocon is one of the fastest growing conventions in the count... $5-$80 [
click here for more
]
Saturday May 25, 2019 11:00 am EDT
Celebrating the life and art of Georgia-raised folk artist and Baptist minister Howard Finster, Fins... Free-$5 [
click here for more
]

Atlanta Jazz Festival 2019 – Saturday May 25th
Saturday May 25, 2019 12:00 pm EDT
Featuring:
Alicia Olatuja
Stefon Harris
Lizz Wright
Rhonda Ross & Rodney Kendrick
Marcus Strickland
The Atlanta Jazz Festival celebrates its 42nd anniversary with 31 Days of Jazz, featuring establishe... Free [
click here for more
]
CL RECOMMENDS