See our
guide to COVID-19 in Atlanta
(this page last updated ) Delivery via Postmates
We Suki Suki A Global Grub Collective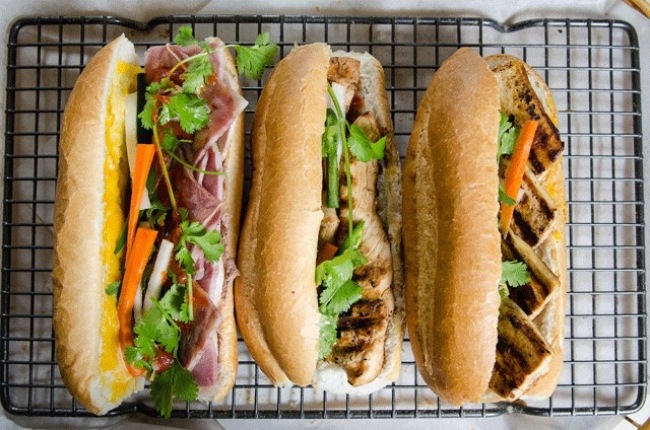 In East Atlanta Village, there's a little window that shouts, "Buford Hwy EAV." The shop goes by the name We Suki Suki ("we like like"), and the proprietor, a woman named Q, packs enough energy and drive to fuel all of EAV. The premise is simple — banh mi and bubble tea worthy of Buford Highway, but with the unmistakable vibe of a vibrant intown community full of individualism. Q makes her own tapioca bubbles for the Vietnamese iced coffee "boba" or bubble tea, and features handcrafted organic tofu to boot. This crowded little take-out shop seemingly shakes with a chaotic confluence of ideas and dreams — bubble tea, banh mi, and soy simply acting as the physical manifestation of Q's desire to build something meaningful in the midst of her community.
Saturday February 27, 2016 07:00 PM EST
Come grab some Korean inspired BBQ executed with Southern smoke and style. This weekly pop-up by chef Brian Owen is hosted Sundays from 11am-4pm at We Suki Suki in East Atlanta Village. The menu features beef and pork ribs, chicken wings, kimchi chicken sausage, and vegetarian friendly sides.
Cost: $10-25
479-b Flat Shoals Ave SE
Atlanta
,
GA
30316
(404) 430-7613
wesukisuki.com
Restaurant
Vietnamese, COVID-19
Hours
Monday: Closed
Tuesday: 11:00 AM – 2:30 PM
Wednesday: 11:00 AM – 2:30 PM
Thursday: 11:00 AM – 2:30 PM
Friday: 11:00 AM – 2:30 PM
Saturday: Closed
Sunday: Closed