Children's Museum of Atlanta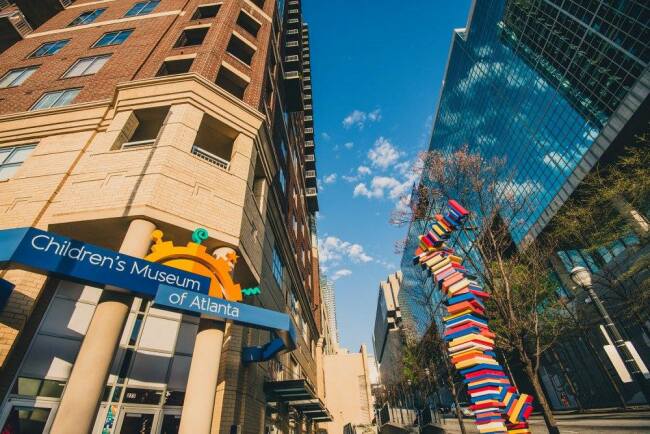 Children's Museum of Atlanta, a nonprofit 501(c)(3), is the only educational venue of its kind in Atlanta. Through community outreach initiatives, educational programs, and exhibits designed for children ages 0–8, the Museum strives to spark every child's imagination, sense of discovery and learning through the power of play.
The Museum features bright, creative, hands-on exhibits designed to promote inventive problem solving, creative thinking, and artistic expression.
Hours
Monday: 9:30 AM – 4:30 PM
Tuesday: 9:30 AM – 4:30 PM
Wednesday: Closed
Thursday: 9:30 AM – 4:30 PM
Friday: 9:30 AM – 4:30 PM
Saturday: 9:30 AM – 4:30 PM
Sunday: 9:30 AM – 4:30 PM