See our guide to COVID-19 in Atlanta (this page last updated )
Curbside takeout and delivery. Mon-Sun 11:30 a.m.-9 p.m.
The Iberian Pig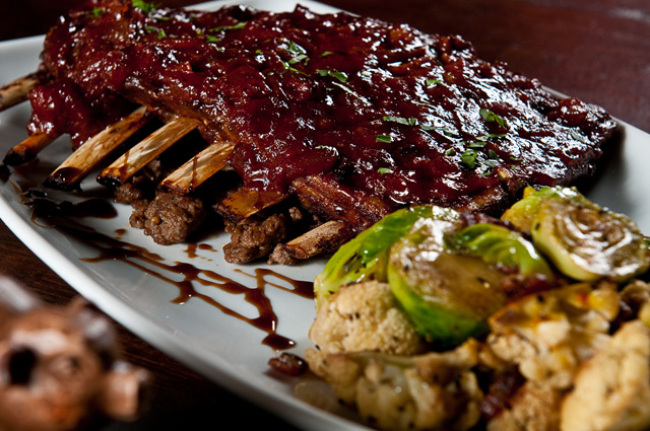 Perched on the edge of Decatur Square and swimming in Spanish romanticism — dark wood, twinkling lights, and wine bottles as decor — the Iberian Pig exudes charm. As do the owners, members of the Castellucci family, who roam the dining room dishing out stories of their family's five generations of restaurant ownership. And the menu's nods to Spanish flavors and presentations are often delicious, regardless of the lack of authenticity or modernity.
Sunday November 22, 2020 05:00 pm EST
The Iberian Pig introduces charcuterie classes – a choose-your-own adventure story for the host(ess) in you. Wow guests at your next dinner soiree after hands-on instruction from the Iberian Pig chef team on how to assemble and accessorize your charcuterie & cheese board with house-made accoutrement...
Cost: $85