See our
guide to COVID-19 in Atlanta
(this page last updated ) Open for business. Please wear a mask when visiting.
Squash Blossom Boutique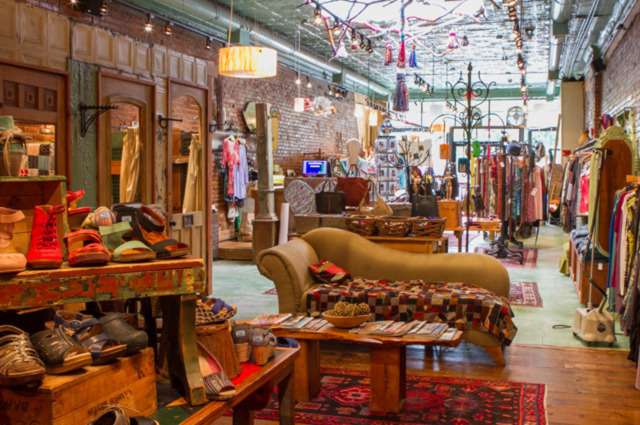 When mother Ettie Wurtzel and daughter Talia Wurtzel Blanchard opened Squash Blossom in Decatur in 1999, they must have known they were on to something special. More than a decade later, the ladies are striking the perfect balance between funky one-of-a-kind pieces and wearable designer gems. Think of a better-quality Decatur version of Anthropology with brands like Free People and Prairie Underground. The shabby-chic store with exposed brick walls is packed with stylish finds — if you prefer the low-maintenance boho-chic style of Rachel Zoe over the skintight cocktail dresses of a Real Housewife, then this is the store for you. Squash Blossom's stylish staffers act as a stand-in for personal shoppers, telling you the truth about how those Mia & Moss jeans actually make your butt look. The clothes can be pricey, but with a sale rack with duds up to 70 percent off, you can have your maxi dress and wear it, too.
Hours
Monday: 11:00 AM – 7:00 PM
Tuesday: 11:00 AM – 7:00 PM
Wednesday: 11:00 AM – 7:00 PM
Thursday: 11:00 AM – 8:00 PM
Friday: 11:00 AM – 8:00 PM
Saturday: 11:00 AM – 8:00 PM
Sunday: 11:00 AM – 6:00 PM