Tough Love Yoga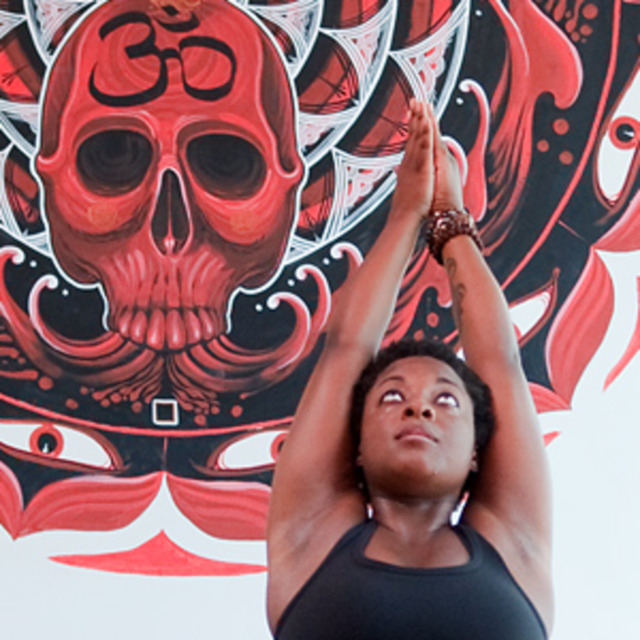 Be warned: There's no crying in Tough Love Yoga, but "yogis" of all ages and levels are welcome at Neda Honarvar's studio. The Great Yogini herself, Honarvar's fiery personality carries over to her popular Metal Yoga course and other favorites like the '80s/'90s hip-hop-inspired "buddah-liscious" or the tamer "slow burn." Whether you're a novice or borderline contortionist, the space known as "Cobraville" might just be the best yoga haunt in town. That's not a stretch.
Thursday April 11, 2019 06:30 pm EDT
This series is for people who are ready to start a yoga practice in an intimate, welcoming environment with lots of guidance. We will explore asanas (poses) suited for the raw beginner and learn how to use modifications and props to help empower you to adapt the poses in our classes to your specific...
Cost: $50
Saturday March 2, 2019 06:00 pm EST
Join us for a special New Moon yoga experience with Jenn Cook designed for renewal & release. The evening includes a 90-minute All Levels Restorative class with essential oils aromatherapy, guided meditation and breathwork that will calm, soothe and relax the mind, body and soul. The New Moon remi...
Cost: $20
Friday February 1, 2019 07:15 pm EST
Restore. Relax. Release.
Don't miss this special Restorative/Deep Stretch edition of Wine'd Down set to the beautiful vibrations of the cello.
Join cellist Jessica Messere and TLY teacher Jenn Cook for a musically-led journey through the seven main chakras — subtle energy centers in the body whe...
Cost: $30
1530 DeKalb Ave.
Atlanta
,
GA
30307
(404) 919-1008
toughloveyoga.com
array(2) {
  [0]=>
  string(2) "93"
  [1]=>
  string(3) "149"
}

Art Gallery
Hours
Monday: 9:00 AM – 9:15 PM
Tuesday: 9:00 AM – 9:15 PM
Wednesday: 9:00 AM – 9:15 PM
Thursday: 9:00 AM – 9:15 PM
Friday: 9:00 AM – 9:15 PM
Saturday: 9:00 AM – 4:30 PM
Sunday: 9:00 AM – 6:30 PM