See our
guide to COVID-19 in Atlanta
(this page last updated ) Open 1 to 6 p.m. daily for beer takeout
Wild Heaven Beer
A quaint Decatur brewery founded by Georgia natives that refuses to skimp on quality. Visit the Taproom for a weekend tour and sample six distinct European-inspired craft beers with a Southern flair. Fill up a growler with its newest concoction, Civilization, or try the Ode to Mercy, which combines layers of roasted malts, 1000 Faces coffee from Athens, Ga., perky citrus hops, and oak flavors that sound complicated, but is very welcoming and smooth.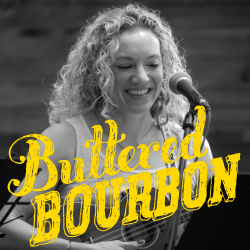 Sunday October 16, 2022 03:00 PM EDT
As a modern Americana music project, Buttered Bourbon performs "lounge folk," a blend of jazz, blues, bluegrass, and mellow rock music. Buttered Bourbon features MJ Schindler on ukulele, guitar, harmonica, keyboard, percussion, and vocals. Often performing solo as a one-woman band, MJ also collabora... [
click here for more
]
USER SUBMITTED
Pils-style Session Ale - A one-of-a-kind session beer reminiscent of a crisp pilsner married with a traditional gose. Brightness and complexity come from additions of citrus zest, Portuguese sea salt and lemongrass. 4.4% ABV |
more...
Hours
Monday: 3:00 – 9:00 PM
Tuesday: 3:00 – 9:00 PM
Wednesday: 3:00 – 9:00 PM
Thursday: 3:00 – 9:00 PM
Friday: 1:00 – 10:00 PM
Saturday: 12:00 – 10:00 PM
Sunday: 1:00 – 9:00 PM