Bellina Alimentari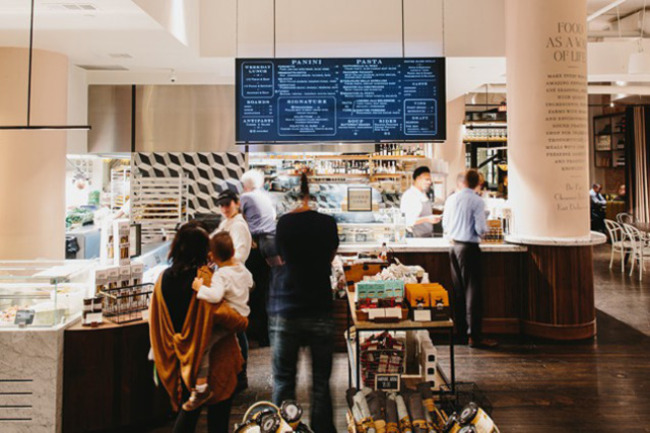 Ponce City Market Italian eatery Bellina Alimentari opened for business in fall of 2015. Former Horseradish Grill chef Dave Berry has created a menu of take-away dishes along with a menu for seated dining at Bellina's 14-seat bar. Bellina Alimentari also hosts pasta making and Italian cuisine cooking classes.
Friday February 22, 2019 06:00 pm EST
Join Bellina Alimentari and our special guest for the evening, Leonardo Beconcini, a phenomenal Tuscan winemaker, who will share his unique insight on natural wine making. During this expertly guided tasting, attendees will taste five of Beconcini's wines paired with 5 artisan cheeses. This is a gre...
Cost: $45
675 Ponce De Leon Ave. N.E.
Atlanta
,
GA
30308
(404) 330-9933
bellina
array(2) {
  [0]=>
  string(3) "149"
  [1]=>
  string(3) "106"
}

Restaurant,Store
Hours
Monday: 11:00 AM – 9:00 PM
Tuesday: 11:00 AM – 9:00 PM
Wednesday: 11:00 AM – 9:00 PM
Thursday: 11:00 AM – 9:00 PM
Friday: 11:00 AM – 10:00 PM
Saturday: 11:00 AM – 10:00 PM
Sunday: 12:00 – 8:00 PM