Three Taverns Craft Brewery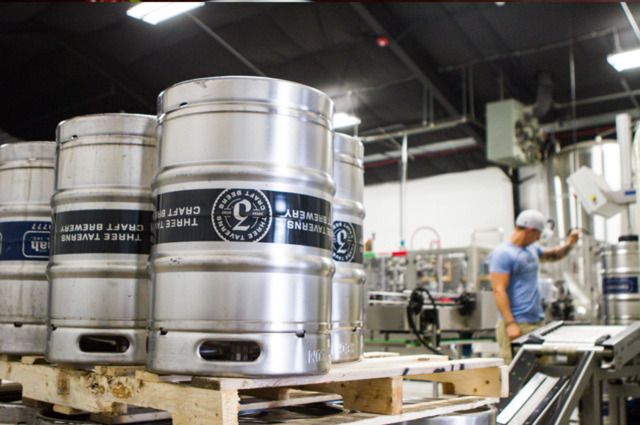 Three Taverns bills itself as the only traditional Belgian-style brewery in the Southeast. Offerings include Single Intent, an award-winning Belgian-style single, and Theophan the Recluse, an imperial stout. Tours are for those 21 and up only.
Monday April 1, 2019 07:00 pm EDT
Categories: Comedy
Monday, April 1, 2019 | 7 + 9 pm | Three Taverns Brewery, 121 New St. | $25
Sample the latest batch of laughs and hand-crafted beers. The Decatur Arts Alliance and Three Taverns Brewery host a night of local joking. And food trucks – delicious, delicious food trucks. Tickets wil...
Cost: $25
121 New St.
Decatur
,
GA
30030
(404) 600-3355
threetavernsbrewery.com
array(2) {
  [0]=>
  string(2) "97"
  [1]=>
  string(3) "149"
}

Entertainment Business
Hours
Monday: Closed
Tuesday: 4:00 – 10:00 PM
Wednesday: 4:00 – 10:00 PM
Thursday: 4:00 – 10:00 PM
Friday: 4:00 – 10:00 PM
Saturday: 12:00 – 10:00 PM
Sunday: Closed