Three Taverns Craft Brewery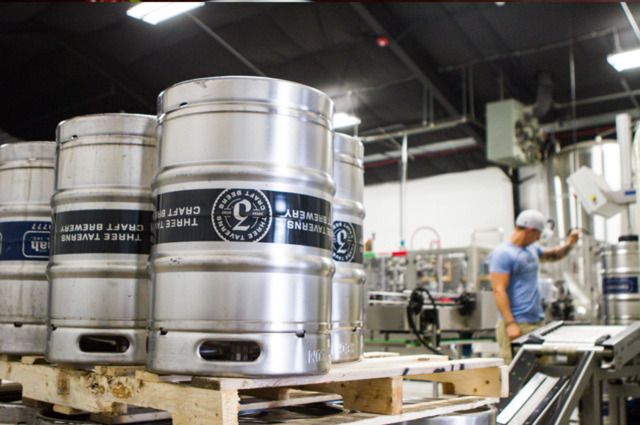 Three Taverns bills itself as the only traditional Belgian-style brewery in the Southeast. Offerings include Single Intent, an award-winning Belgian-style single, and Theophan the Recluse, an imperial stout. Tours are for those 21 and up only.
A Night On Ponce is the result of curiosity run amok. What if we switched out the Belgian yeast in A Night In Brussels IPA for an American ale yeast? We did, and the result was an entirely different beer, one that brings out the lush notes of citrus fruit inherent in this hop-forward style before ta... |
more...
Hours
Monday: Closed
Tuesday: 4:00 – 10:00 PM
Wednesday: 4:00 – 10:00 PM
Thursday: 4:00 – 10:00 PM
Friday: 3:00 – 10:00 PM
Saturday: 12:00 – 10:00 PM
Sunday: 12:00 – 8:00 PM