Woo Nam Jeong Stone Bowl House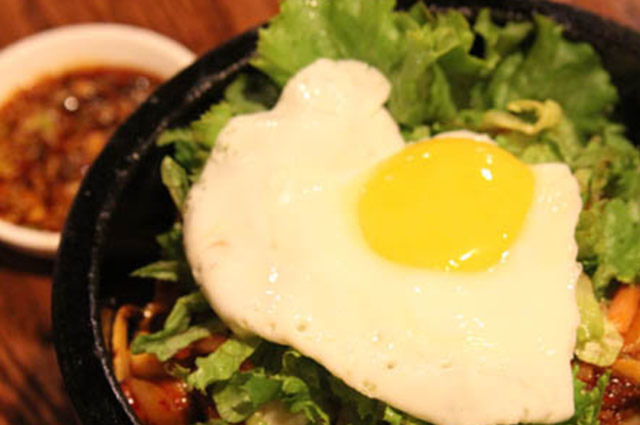 Also known as Stone Bowl House, this joint looks like your typical modern Korean restaurant –– floor-to-ceiling blonde wood and private cubbyhole dining areas. Woo Nam Jeong is different from most Korean spots, however. It offers a unique 12-course tasting menu, as well as the best dolsots (cast-iron pot dishes) in Atlanta. Fresh ingredients, such as mushrooms, eel, squid, and pork, are all seen in the variety of dolsots. Other popular bites include cylindrical rice cakes and dumplings in smooth broth and tender seafood pancakes. This restaurant needs to be your top priority the next time you have a hankering for Korean food.
Tuesday September 24, 2013 08:00 PM EDT
Enjoy a delicious pre-selected authentic Korean menu; hear about Korean-American culture by rapper/entertainer Kimyung Kim; and watch live Korean traditional drumming! Tickets include dinner, tax, tips, entertainment and donation to Go Eat Give. [
click here for more
]
5953 Buford Highway N.E.
Atlanta
,
GA
30340
(678) 530-0844
stonebowlhouse.com
Restaurant
Korean
Hours
Monday: Closed
Tuesday: Closed
Wednesday: Closed
Thursday: 11:30 AM – 9:00 PM
Friday: 11:30 AM – 9:00 PM
Saturday: 11:30 AM – 9:00 PM
Sunday: 12:00 – 8:00 PM