See our
guide to COVID-19 in Atlanta
(this page last updated )
Atlanta parks remain open. Hours of operation may differ due to Coronavirus safety measures.
The Candler Park Pool and Golf Course are both temporarily closed.
Tennis courts are open
Candler Park
A 55-acre greenspace with outdoor pool, tennis courts, playground, picnic area, and recently restored soccer field sits in the middle of the neighborhood with the same name. The renovated nine-hole golf course now includes a restored, naturalized creek.
Saturday June 4, 2022 04:00 PM EDT
Consummate music fan pleasers, Rival Entertainment, brought Candler Park Music Festival roaring back to life with an early Fall date in 2021. This year the two-day festival will be reclaiming its late spring dates and inviting fans back to Candler Park for music, food, and art on June 03 and 04, 202...
Cost: $35+
Friday September 10, 2021 04:00 PM EDT
Rival Entertainment Presents:
2021 Candler Park Music and Food Festival Friday, September 10 (4pm - 11pm) & Saturday, September 11 (12pm - 11pm), 2021 Candler Park in Atlanta, Georgia candlerparkmusicfestival.com
---
MUSIC LINEUP: FRIDAY Galactic ft. Anjelika Jelly Joseph Ripe
The Vegabonds...
Cost: $40-$100
Saturday November 16, 2019 11:00 AM EST
Bring your family out to the annual Candler Park Art Block, a small street festival where you can support your local artists and find some cool crafts, art, jewelry, ceramics, and more! See pieces from artists like Lemon Zesty, MileyMade, and Lotus Flower Om. What's a better way to support Atlanta's...
Cost: Free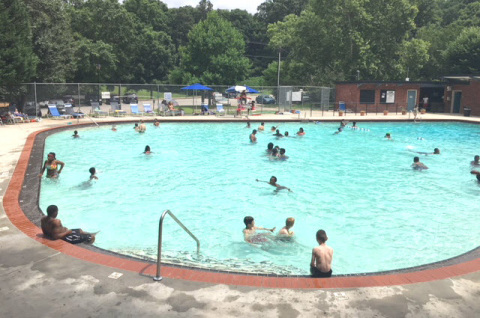 The pool is run by the City of Atlanta, Department of Parks and Recreation. For the latest information about the pool, other City of Atlanta pools, and other Parks and Recreation activities, check their website. |
more...
1500 McLendon Ave NE
Atlanta
,
GA
30307
(404) 546-6788
candlerpark.org
Park
COVID-19
Hours
Monday: 6:00 AM – 11:00 PM
Tuesday: 6:00 AM – 11:00 PM
Wednesday: 6:00 AM – 11:00 PM
Thursday: 6:00 AM – 11:00 PM
Friday: 6:00 AM – 11:00 PM
Saturday: 6:00 AM – 11:00 PM
Sunday: 6:00 AM – 11:00 PM