Farm Burger (5 ATL Locations)
A burger joint with an emphasis on sustainability, depending on local farmers for 100 percent grass-fed beef. 5 Atlanta locations - Decatur, Grant Park, Buckhead, Dunwoody and Peachtree Corners.
Tuesday August 30, 2022 05:30 PM EDT
Molly Samuel and Emily Jones are on the only environmental desk in the Southeast. In this behind-the-scenes conversation, they'll talk about The Heat Effect stories they've been reporting on and how they impact Atlantans. Also, bring your questions! Hear why they became reporters, how they prepare t... [
click here for more
]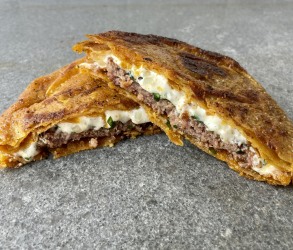 Saturday May 28, 2022 11:00 AM EDT
National Burger Day is this Saturday! Farm Burger is introducing an all new offering in honor of the holiday that your readers will want to try–the Birria Burger. A play on the Birria Taco, the burger is a half beef, half bacon patty garnished with raw vidalia onions, fresh cilantro, melted queso fr... [
click here for more
]
Relish This Burger: 100% grass-fed beef with sweet pepper relish from Whited Farm, pimento cheese, and chili mayo on a toasted sesame bun.
Side Item: Iced Tea (sweet or unsweet).
|
more...