Atlanta School of Photography
We're on a mission to make photography fun, affordable and accessible to everyone!
Our instructors are real photographers, and real people.
We've developed unique teaching methods in an open classroom environment to create your perfect learning experience.
If you're looking to learn the basics, kick start a new hobby, or start your own photography business, the Atlanta School of Photography is here to support you.
Tuesday October 27, 2020 06:30 PM EDT
If you have a collection of photographs and are interested in putting it together in a book, this informative class is for you. There are many reasons to create a book including making an art portfolio, perfecting a collection of baby pictures, creating a holiday gift, documenting an event or gather...
Cost: $35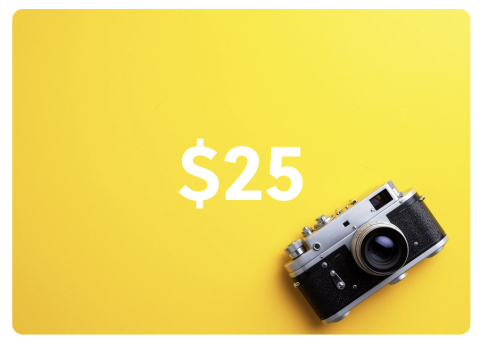 Give the gift of amazing photos, and an experience that will last forever! Our classes, workshops and private lessons are taught by professional photographers in person and online. |
more...
Hours
Monday: 10:00 AM – 8:00 PM
Tuesday: 10:00 AM – 8:00 PM
Wednesday: 10:00 AM – 8:00 PM
Thursday: 10:00 AM – 8:00 PM
Friday: Closed
Saturday: 10:00 AM – 2:00 PM
Sunday: Closed