Elsewhere Brewing Co.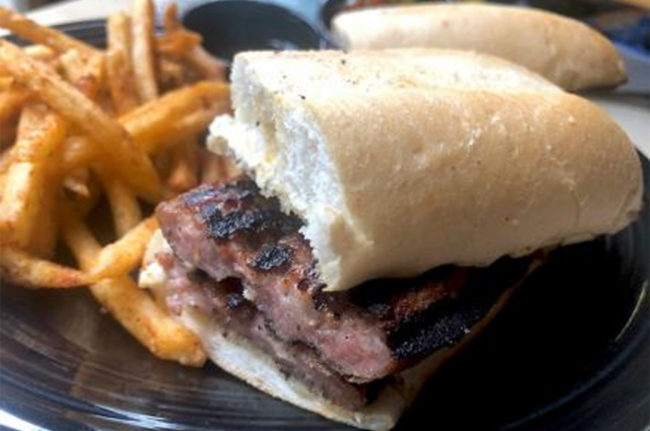 ELSEWHERE BREWING: This new restaurant in Grant Park's Beacon is serving a mashup of Italian and Argentine flavors. The choripan sandwich made with local chorizo stands up to two sauces.
Website: Sessionable beers, agreeable cocktails, and dishes inspired from elsewhere.
CL's Cliff Bostock Recommends: It's well known that there's a large population of Italians in Argentina and that's one theme here. You can find a mash-up of flavors in Argentinian-style milanesa napolitana and empanadas filled with mozzarella and wild mushrooms. The hybridization broadens with chimichurri hummus and beer-glazed Amish chicken with oregano. Craving a sandwich? Try the super-rich choripan. It's a soft, house-made white roll layered with grilled, locally made chorizo sausage, served with a bracing chimichurri sauce and a salsa criolla made with mild red peppers (put both on the sandwich). It's located in the Beacon development in Grant Park. — CB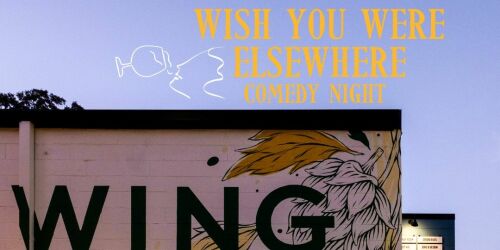 Monday October 11, 2021 06:30 PM EDT
Vas Sanchez & Carlette Jennings pull together some of ATL's best comics. Featuring Heap's New Zealand Pies & Sides and a "shot for shot" special. Show your vaccine card and get a free shot!
The show returns every second Monday of the month!
  *NOW HOSTED OUTSIDE DUE TO COVID INFLUX, THIS SHOW IS WEA... [
click here for more
]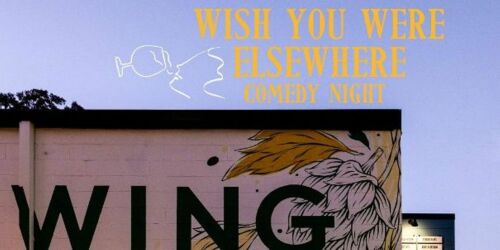 Monday September 13, 2021 08:00 PM EDT
We are pumped to bring comedy night to Grant Park the second Monday of every month.
Featuring some of ATL's best comics, snacks, and drink specials.   *NOW HOSTED OUTSIDE DUE TO COVID INFLUX, THIS SHOW IS WEATHER DEPENDENT* Patio opens at 6:30pm, show starts at 8!No cover
[
click here for more
]
Elsewhere Brewing Chili:
Beef, chillies, tomato, beans, and molasses with a side of hushpuppies.
Dine-in Take-out
|
more...
1039 Grant Street S.E. #B34
Atlanta
,
GA
30315
(470) 432-9346
elsewherebrewing.com
Brewery, Restaurant
Central and South American
Hours
Monday: Closed
Tuesday: 5:00 – 10:00 PM
Wednesday: 5:00 – 10:00 PM
Thursday: 5:00 – 10:00 PM
Friday: 12:00 PM – 12:00 AM
Saturday: 12:00 PM – 12:00 AM
Sunday: 12:00 – 10:00 PM