St. Luke Lutheran Church
In response to the call in Romans 15:7 "Welcome one another therefore, as Christ has welcomed you for the glory of God," we believe that every person has worth as an individual and every person is entitled to dignity and respect.
We therefore publicly proclaim that:
We welcome people of any race, nationality, sexual orientation, gender identity, age, and ability into the membership of our church, and we encourage all people to share their faith, gifts and talents in worship, service, study and leadership.
We commit to remove all barriers that exclude people from full and active participation in our church.
We will continually strive to eliminate prejudice from our thoughts and actions and discourage prejudice by others at every opportunity.
Mission Statement

We are a Christian Community who, with God's help, commit ourselves to achieving a greater understanding of the living Word and equipping ourselves for loving outreach, service and ministry.
Saturday December 17, 2022 07:00 PM EST
Categories: Baroque Advent music Christmas Amethyst Baroque Ensemble celebrates Advent through music that dates as far back as the 16th century. Advent music, which is as much a part of the season as Christmas music, will be augmented with iconic Baroque repertoire. Adrin Akins (countertenor), Jody... [
click here for more
]
USER SUBMITTED
Saturday December 17, 2022 07:00 PM EST
Categories: Baroque Advent music Christmas Amethyst Baroque Ensemble celebrates Advent through music that dates as far back as the 16th century. Advent music will be augmented with iconic Baroque repertoire, as well as the premier performance of Gregory Hamilton's new work for solo recorder, Ave Ma... [
click here for more
]
USER SUBMITTED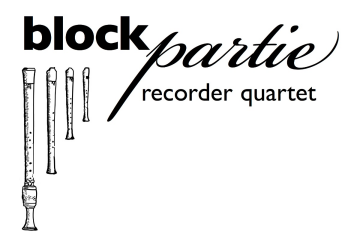 Saturday November 5, 2022 07:00 PM EDT
Categories: Baroque music Renaissance recorder Block Partie recorder quartet reappears after a 14-year hiatus. Recorder duo Jody Miller and Jonathan DeLoach are joined by Cathy Slowik and David Wheeler in a concert of four-part music for recorders. Performing a wide variety of Renaissance, Baroque... [
click here for more
]
USER SUBMITTED
3264 Northside Parkway NW
Atlanta
,
GA
30327
404-237-4413
stlukeatlanta.org
Religious Organization, Place of Worship, Event Venue