Bell Street Burritos - Midtown/Buckhead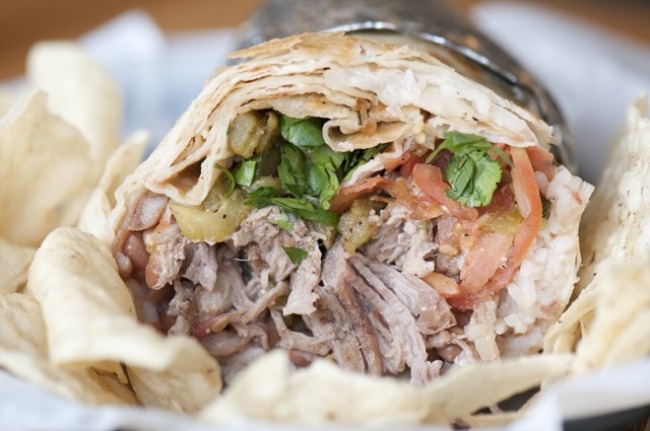 Bell Street Burritos' Midtown/Buckhead location offers burritos, quesadillas, tacos, salads, and other tasty Mexican treats. Bell Street Burritos began as a personal burrito delivery service until demand became so high that owner Matt Hinton decided to grab a space at the historic Sweet Auburn Curb Market to open his first location in Downtown Atlanta which is now permanently closed. Bell Street now has 3 locations in Midtown/Buckhead on Peachtree Street, Inman Park on Krog Street, and in Tucker on the Lawrenceville Hwy.
Spicy blend of beef, pork, green chiles, pinto beans, tomatoes and jalapeños with Tortilla Chips and a 12 oz. soft drink.
Order online www.bellstreetburritos.com
Or call (404) 815-0011 |
more...
Hours
Monday: 11:00 AM – 9:00 PM
Tuesday: 11:00 AM – 9:00 PM
Wednesday: 11:00 AM – 9:00 PM
Thursday: 11:00 AM – 9:00 PM
Friday: 11:00 AM – 10:00 PM
Saturday: 10:00 AM – 10:00 PM
Sunday: Closed