Last Word - Permanently Closed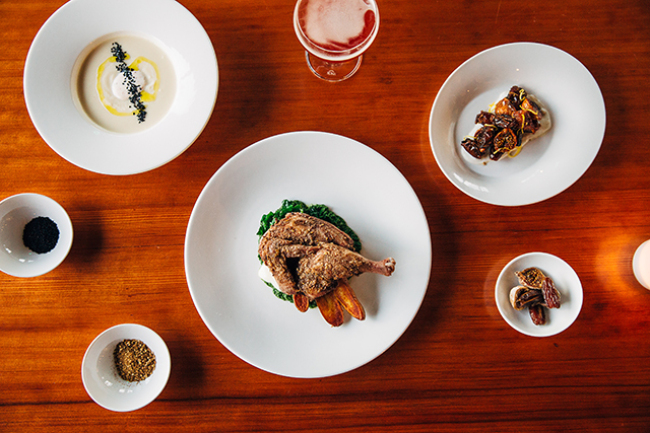 Last Word's menu of mainly small plates features innovative Middle Eastern riffs. Dishes range from lamb belly shwarma to rabbit liver mousse to roasted dates and figs with lavender honey. The menu rotates often. The bar program at this restaurant is one of the best in the city.
Sunday June 14, 2015 08:00 PM EDT
Gunshow's Joey Ward and Last Word's Layla Walk are joining forces to bring you Monday Night Raw." Ward and Walk will serve up select raw items
Cost:
Sunday May 31, 2015 08:00 PM EDT
Last Word welcomes back Marco Serrano for a night of authentic Mexico City street food — from tostadas to tacos and salsas. No reservations required.
Cost: $3-$7 per item