Ghosts in the rising sun
Ethereal Kwaidan an evocative look at Japanese traditions
Asked to think about Japanese culture, the first items that come to mind may well be the kitsch of the country's contemporary pop, the Pokemons and Godzillas, the Iron Chefs and Hello Kitties. Such artifacts as, say, "Sailor Moon" undeniably have a primary-colored vitality but represent only the newest chapter in the country's creativity. Ping Chong's Kwaidan at the Center for Puppetry Arts offers a welcome reminder that Japanese art comes from ancient disciplines diametrically opposed to the modern, mass market garishness.
In recounting three Japanese ghost stories, Kwaidan's design and storytelling draws from the country's traditions of painting, music, folk tale and Kabuki theater. Working in collaboration with the Center's Jon Ludwig and Japanese designer Mitsuru Ishii, Chong offers truly unique, dreamlike work marked by moments both of unnerving hauntings and ethereal beauty.
Kwaidan's first image shows a doll-sized puppet of a Buddhist monk laboring up a hill, against a painted backdrop of a forest. With its initial scene, the show announces that it will deliberately unfold in the fullness of time, expecting the audience's attention rather than competing for it. The tea-ceremony pace and often ritualistic repetitions give Kwaidan a timeless quality, even though it's only 2 years old.
In the first story, "Kikininki," a traveling priest spends the night in a village where a patriarch has recently died. Custom dictates that the monk sit alone with the corpse all night, which leads to a memorable supernatural intrusion. The audience sees the scene as if watching from the ceiling, a bird's-eye tableau with the shrouded body in the center and an unearthly blue light that enters through a paper screen, while above, almost unnoticed, the crescent moon turns blood red. "Kikininki" ends with a twist evocative of an urban legend.
"Hoichi" features an actor, David Ige, onstage as the title character, a blind boy who lives in a temple. Known for musical skill, Hoichi is summoned to perform for a clan of ghosts whose servant appears as a pair of giant blinking eyes. When the interruption of two bumbling servants incurs the wrath of the spirits, Hoichi must have the words of sacred text painted over his body for protection. Japanese characters are projected over Ige and the rest of the set, not unlike a scene from The Pillow Book, while the resolution suggests the Brothers Grimm at their least sentimental.
The final story, "O-Tei," begins in what seems like ancient Japan, as a young lover sees his bride-to-be die of an illness but not before she vows to return. Time passes in a montage of photographs — a deer grows antlers, Japanese cuisine gives way to hamburgers, fashions and famous actors come and go — until we're in present day, although the fiancee has only seen 17 years go by. "O-Tei" features both the play's loveliest song and an amusing reunion in a familiar fast-food franchise.
Describing Kwaidan in cinematic terms, it's as if the first story is rendered in "long shot," with smaller hand-and-rod puppets; the second, with Ige and other actors, is closer to "full shots"; and the third, with large, carefully crafted heads, is done in "close-up." Often the set uses three round gaps, rather like portholes or the lenses of telescopes, through which we see shadow puppets, snapshots or simply red circles like the rising sun of the Japanese flag.
Kwaidan is mostly a quiet, delicate work, but the whimsy of the final scene, with inarticulate young folk asking for meals to be "supersized," integrates surprisingly well with the play's fairy-tale qualities. It also seems closest to the trademark humor of Jon Ludwig, who helped direct the show's puppets.
Its greatest pleasures, though, are visual, with Ishii's art direction and production design offering a kind of survey of Japanese art. Some of the show's biggest and most striking sets, like a tombstone surrounded by flowers or an idyllic park in the heart of Tokyo's skyscrapers, are shown only briefly but leave after-images that linger like the play's own ghosts.
Raised in New York's Chinatown, Chong has been famed for decades as an avant-garde director, choreographer and video artist known for dense productions that address big ideas. Kwaidan, however, proves a model of simplicity and accessibility, although the 70-minute show may leave young ones fidgety. Although it's the work of a Chinese-American director, a Japanese designer and American puppeteers, Kwaidan somehow seems like an authentic treasure of Japan, revealing the country's heart and its heritage.
Kwaidan plays through Aug. 27 at the Center for Puppetry Arts, 1404 Spring St., with performances at 8 p.m. Thur.-Sat. and 5 p.m. Sun. $12-$16. 404-873-3391.
More By This Writer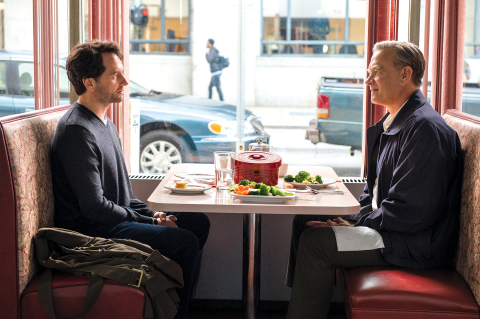 Tuesday December 3, 2019 05:30 pm EST
"A Beautiful Day in the Neighborhood" ignores biopic clichés for surprisingly perfect holiday fare |
more...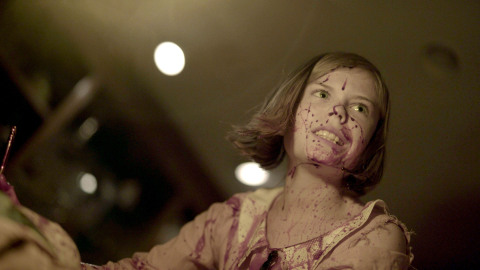 Saturday November 2, 2019 01:08 pm EDT
Indie film event unites Atlanta horror fans while HBO's locally produced series deconstructs superhero genre |
more...
Wednesday September 25, 2019 11:25 am EDT
Atlanta's 32nd annual LGBTQ event presents films with urgency |
more...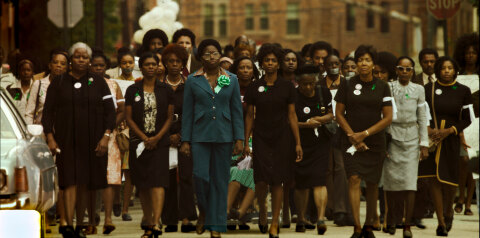 Tuesday September 3, 2019 11:46 am EDT
Revisiting The Atlanta Child Murders |
more...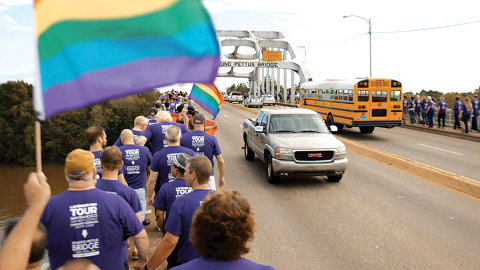 Thursday August 1, 2019 05:02 pm EDT
The season gets cool with local film productions, festivals, and more |
more...
Search for more by Curt Holman