Scoop of passion
Hot for gelato, sorbetto and nut-brown crown
How powerful is ice cream? A few summers ago, I was in Florence with Wayne, Rose D'Agostino and a gaggle of other women. This will surprise you, but I have a rather low threshold for social companionship. I'm known for abruptly ending phone calls and leaving parties with a sudden announcement. As an introvert, I get my juice from being alone, not from being around other people.
So, there arrived a day in Florence when I could bear no more company. I insisted that I have a day alone. Now, that should be easy in Firenze. Early paintings of the place actually stress its maze of streets.
The problem was Vivoli Gelato. Seller of arguably the world's best ice cream, Vivoli had become a twice-daily stop for us. So, try as I might to get lost in the capital of the Renaissance, I kept running into Rose and Wayne as we separately made beelines across a plaza on the way to Vivoli.
I really never have eaten ice cream as good as the gelato and sorbetto at Vivoli. I became particularly fond of the intense sorbetti, all made with fresh fruit from Tuscany. They not only cool you but quench the thirst more than the outrageously creamy gelato.
Don't ask me why, but premium ice cream has not acquired the same kind of sustained following here that it has in other American cites, like San Francisco or New York. Baskin-Robbins is still popular and there are a couple of Ben and Jerry's around town. We've seen premium places, like Tim's in Virginia-Highland, come and go. I've never forgiven Beren's Frozen Custard for closing its little shop on Buford Highway years ago. Parmalat operated a wonderful gelateria in Buckhead for a while.
Happily, there's been a bit of a renaissance lately. Three very good ice cream shops have opened, all within a few miles of one another. Two are gelaterias, and one is a premium ice-cream shop. Perhaps I should clear up the difference between gelato and ice cream. Although most of us assume that gelato, the Italian ice cream, is richer than our American ice cream, it's not. Gelato is made with whole milk and typically uses a few more eggs, but it is generally lower in calories since it's not made with cream. Further, ice cream has air added to it. Gelato has no air added, so it ends up with a very dense texture requiring careful attention to serving temperature. You want it firm but not hard, creamy but not melting. Very good ice cream needs the same low serving temperature.
Sorbets are made with fruit, water and sugar. They are tart and for that reason have been used since the Victorian age as palate cleansers between heavy courses of a meal. The Italian sorbetto is particularly dense with fruit and has a creamier texture than an American-version sorbet.
By far my favorite ice cream in Atlanta is at Jake's (676 Highland Ave., 404-523-1830). Owner Jake Rothschild earlier operated MOCHA in the location now occupied by Doc Chey's. He then moved to the rather shabby but gentrifying line of buildings that also houses Roman Lily Café.
Frankly, I have not forgiven Rothschild for evicting an earlier tenant in his present location. Some of Atlanta's best sandwiches could be had there. But I confess my resentment is totally sweetened by his remarkable product. Though some people complain it is too soft, the ice cream is served at the perfect temperature to my palate. It is cold, creamy, firm and just on the verge of melting — like a resistant lover. Its flavors are amazingly intense. By far my favorite flavor is the honey fig. Eating it is like assuming the character of Winnie the Pooh. You stick your hand in the honey pot and you get fresh figs nestled in thick clouds of ice cream as a bonus.
Every flavor I have tried has been intense. I love the ginger and the brown-sugar-vanilla and the coconut and the coffee with bits of Kenya AA beans and the strawberry-buttermilk. Calavino, owner of Roman Lily, tells me of a day a customer came into her restaurant with a pint Jake had made with Girl Scout cookies. "I started eating ... and the pint was suddenly gone," she said.
Jake's is also a sandwich and coffee shop with a rather early-SoHo feel about it. There is plenty of seating, which neither of the other two shops featured here have. The boys at the barber shop next door tell me that their free time is spent alternately devouring Jake's ice cream and hating themselves for being so addicted.
What's the Scoop? (1402 N. Highland Ave., 404-724-0444), next door to Mambo and a few doors down from Alon Balshan's popular bakery, Alon's, has been open about a year.
I find the gelato here irregular. The flavors, either because of the actual mixture or because the gelato sometimes is served too cold, don't seem to fully bloom. Wayne especially dotes on the fiore di latte (flower of milk), which is the basic mixture here but, for some reason, seems to be less available than in the past. It is pure simplicity, a snowy white tabula rasa.
I think my favorite flavor is the dulce de leche, a caramel-like concoction popular throughout the Latin world. But hazelnut and Bacci are also usually very good. Wayne likes the zabaione.
Sorbetti are in short supply and usually quite forgettable here. A heavy hand with the sugar has been a problem in the past.
Aromi (1025 Virginia Ave., 404-607-0055) is pure madness. Owner Paolo Dalla Zorza is the Jerry Lewis of gelato makers. His little shop is a marvel of both organization and colorful madcap novelty. You can order gelato sculpted to look like a clown's head, spaghetti or a mouse. Zorza does all this himself, running from the colorful front counter to the rear kitchen at breakneck speed.
The gelato is excellent. I like the stracciatella and the pistachio. I've had one very mediocre sorbetto. I doubt it was made with fresh fruit. Rumor is that the shop is a pilot for a franchise operation.
Finally, I'll mention Zesto (544 Ponce de Leon Ave., 404-607-1118). I know. You don't eat tacky soft-serve ice cream. But I cannot resist it blended in a cup with Heath Bars and coffee syrup. The toffee-coffee Arctic Swirl is primo junk food. Nor can I resist a nut-brown crown — a cone of the sticky white stuff dipped in chocolate and rolled in nuts.
More By This Writer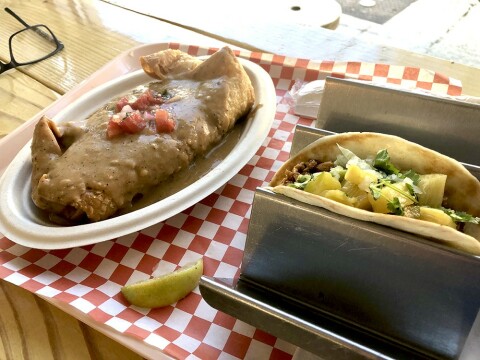 Tuesday December 8, 2020 09:33 am EST
The pandemic makes critics self-critical but Hispanic street food still tastes really good |
more...
Monday November 9, 2020 10:27 am EST
Doughnuts, weenies, purple ice cream, and fried pork chop sandwiches |
more...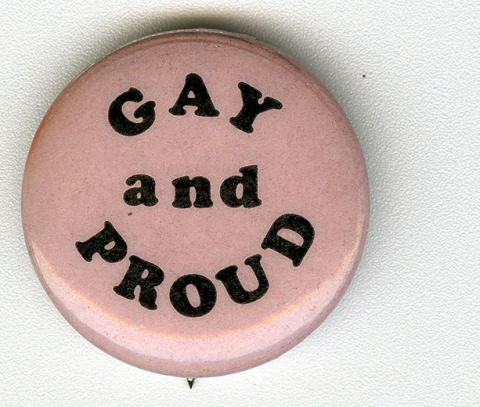 Saturday October 10, 2020 01:00 pm EDT
'The bridge from shame to pride is built of necessary anger and forgiveness' |
more...
Saturday October 10, 2020 12:50 pm EDT
Pride from a younger individual's perspective |
more...
Saturday October 3, 2020 10:26 am EDT
Not all great chefs feed humans. We'll get to that, but first I should explain that I'm not a homebody. I've always seen my psychology clients in my home office in Grant Park, but I've done most of my writing in coffee shops. I even dedicated my 400-page doctoral dissertation to the staff of the Ansley Starbucks. Now, thanks to COVID-19, I have no choice but to sit in place at home. That brings... |
more...
Search for more by Cliff Bostock
array(4) {
  [0]=>
  int(242)
  [1]=>
  int(245)
  [2]=>
  int(1426)
  [3]=>
  int(620)
}