Who you callin' shorty?
Creative pizzas in Toco Hills, plus two trips to La Fonda
A "shorty," if you haven't consulted the Urban Dictionary website lately, is slang for "hot chick." Let me see if I can get down with this by giving you an example: "Yo, shorty, if you want some of me, bounce yo booty into da kitchen and throw me a pizza."
??
OK, I'm whiter than Eminem. But friends tell me that is indeed the origin of the name of the pizzeria Shorty's (2884-B N. Druid Hills Road, 404-315-6262). There is nothing remotely hip-hop in the style of the place but owners Bryan Wilson, who formerly owned Dish, and former co-workers Brian Hogan and Michael Murphy are perhaps suggesting that their restaurant has a powerful libidinal appeal.
??
And they are right. Hell, the damn parking lot is crawling with gym bunnies of both genders because of the enormous LA Fitness next door. The restaurant is small enough — a long, skinny space — that you may even be squashed into involuntary frottage with a fugitive gym bunny or, pity, a regular pizza porker. But the more guaranteed sensual pleasure is the food itself — a menu of creative pizzas cooked in a wood-fired brick oven, along with appetizers eaten with the hands. There are also salads and three entrees.
??
We tried both the guacamole and tapenade starters. The guac is probably the best in town. The kitchen coarsely chops ripe avocados rather than pureeing them and, best of all, does not gunk the dish up with the usual over-abundance of garlic and onions. You get juicy diced tomatoes and cilantro, a bit of lime.
??
"The tapenade is not really tapenade," our bartender/server Tristan told us. He is correct, but this version of the classic olive spread is nonetheless delicious. Also coarsely textured, it is made with black and green olives and it's maybe a bit too heavy on the surprising capers. But the salty, sour flavor and crunchy juiciness make a terrific contrast to the creamy avocado. You scoop up both the guac and the tapenade with crispy, lavosh-like flatbread.
??
Pizzas can be concocted from usual ingredients or "rock star toppings" like fresh white anchovies and taggiasca olives. Or you can order signature pies named after musicians mainly bound for a geriatric reality TV show. I'm scared of anything named after Al Yankovic and I'm not going near a Jimmy Buffett pizza made to taste like a cheeseburger. But I'll definitely go for the nice and nasty Tina Turner sans Ike. Her pie is made with gorgonzola and goat cheese, toasted walnuts and caramelized onions. I asked for the fifth ingredient, raw onions, to be left off.
??
The pizzas have an ultra-thin crust and are generously topped. Their texture ranges from crispy at the periphery to gooey in the center. The tomato sauce is deeply flavorful.
??
Every bit as good was an entree of cedar-planked salmon cooked in the pizza oven. Actually, it was amazingly good, served with roasted asparagus and some potatoes. I've been running into a lot of overcooked fish lately — someone tell me why — and this was tender perfection.
??
Dessert was a rather strange version of Key lime pie. It's more like a custard. It's served in a flat bowl over a graham cracker crust. There's also tiramisu, an apple pizza and warm chocolate-chip cookies. Everything but the tiramisu is heaped with enough whipped cream for you to conduct a sweet version of mud wrestling with your shorty.
??
Service in the restaurant is terrific. In fact, Tristan is Waitron/Bartender of the Week. "Hey," Wayne told him, "they've made a movie about you," referring to Tristan & Isolde. "Yeah," he replied, "I need to see that and see if I'm any good in it."
??
This is the best inexpensive restaurant I've encountered in months.
??
An old favorite
??
I ate so much paella and grilled chicken at the La Fonda Latina in Little Five Points that I burned out on the place years ago. That location has since closed but there are still four others, two of which I happened to visit recently (1639 McLendon Ave., 404-378-5200; 923 Ponce de Leon Ave., 404-607-0665).
??
The occasion of my first visit, to the Ponce location, was driving aimlessly in search of someplace to eat after 10 p.m. last Tuesday. I was surprised to find the menu of Spanish, Cuban and Mexican food much broader than I remembered. Still, I ordered my old favorite, the paella with calamari, shrimp, chicken, chorizo, peppers, onions and pimentos, flavored with clam juice. It is still remarkably good, served in a cast-iron skillet and costing only $8.75. The guacamole, though not quite as good as Shorty's, is luscious if a bit oniony.
??
Wayne and I returned the next day to the McLendon location, where I ordered the menu's most expensive dish, a rib eye steak grilled over hickory wood and served with black beans and yellow rice. The steak, a better grade than I'd expected, was a bargain at $11.95, and was certainly true to my memory of the highly seasoned steaks I ate during my brief marriage to a Cuban woman. Honestly, I'd prefer a less intense marinade but I'm guessing mine is a minority opinion.
??
Wayne ordered a trio of fish tacos made with grilled tilapia, lettuce, tomatoes and a sour cream-jalapeño sauce. He wolfed them down before I got a taste.
??
For dessert, I ordered flan. Weirdly, it was served, like Shorty's pie, in a cup like pudding. It had a nice, smoky, slightly crunchy top like a crème brûlée. Whatever, I polished it clean.
??
Service is great, almost entirely Latino, so you can practice your Spanish. I have only one complaint about the place. You cannot buy quesadillas, tacos, burritos and enchiladas a la carte.
More By This Writer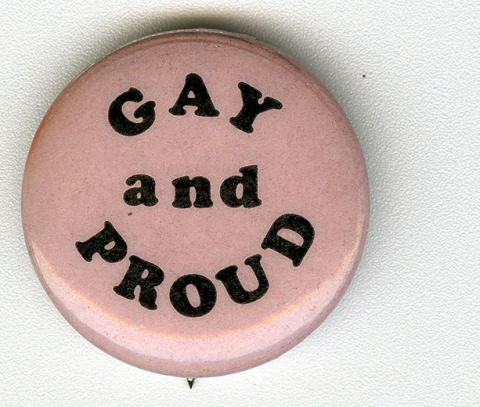 Saturday October 10, 2020 01:00 pm EDT
'The bridge from shame to pride is built of necessary anger and forgiveness' |
more...
Saturday October 10, 2020 12:50 pm EDT
Pride from a younger individual's perspective |
more...
Saturday October 3, 2020 10:26 am EDT
Not all great chefs feed humans. We'll get to that, but first I should explain that I'm not a homebody. I've always seen my psychology clients in my home office in Grant Park, but I've done most of my writing in coffee shops. I even dedicated my 400-page doctoral dissertation to the staff of the Ansley Starbucks. Now, thanks to COVID-19, I have no choice but to sit in place at home. That brings... |
more...
Wednesday September 9, 2020 09:49 am EDT
During the pandemic, treat yourself to dinner and yourself |
more...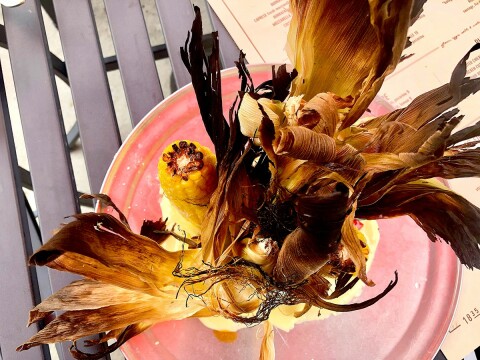 Wednesday August 5, 2020 04:44 pm EDT
It was mid-July and I had not eaten in a restaurant in four months — not even outdoors. The idea was terrifying. I imagined people huddled on crowded patios, inhaling and exhaling the coronavirus like smoke in a hookah lounge. They would all be 23 and drunk, flaunting their dolphinlike lungs and uncreased skin, or they would be escapees from nursing homes blowing kisses through fingers coated... |
more...
Search for more by Cliff Bostock
array(3) {
  [0]=>
  int(242)
  [1]=>
  int(245)
  [2]=>
  int(620)
}