Loco for Pozole
Atlanta's fresh wave of Latino sensations
I have no idea why, but the trendy flavor in new Atlanta restaurants seems to be Mexican. Leading the pack is Rosa Mexicano, which recently opened in Atlantic Station. It's the sister of a popular restaurant of the same name that's drawn crowds in New York for more than 20 years.
??
Alas, I was turned away from Rosa's last Sunday because it was hosting a private event. So I must wait to test the gourmet menu and see how the huge interior wall of water, designed by David Rockefeller, suits the hideous neo-Vegas mall architecture of Atlantic Station.
??
So, booted by Rosa, we drove to Virginia-Highland to try Pozole (1044 Greenwood Ave., 404-892-0552). This restaurant, opened by the folks who operate Wisteria, was previously a noodle shop run by Surin.
??
The new owners have tarted up the appearance and ambiance in a handsome manner. The main decorative accent is liquor bottles, especially tequila bottles. I love the blue walls with dark wood and the curved bar. But I could do without the Mexican music. I wish Mexico would find some new music. I noticed that Rosa Mexicano's website features what I'm sure is Spanish music, which does not conjure images of gigantic flea markets, mariachi bands and dogfights. How can a country that cooks so well endure so many trumpets?
??
Promotional material for Pozole describes the food as Nuevo Latino. I guess. Certainly, it's not pure Mexican, and it's not Tex Mex, either. And the abundant use of chilies and creative flourishes reminds me of the cuisine of Santa Fe, birthplace of Nuevo Latino.
??
Whatever it is, it's good. And it should be. At Pozole, Wisteria's chef/owner, Jason Hill, is joined by Joey Masi, who was for a time at both Tavola and One Midtown Kitchen. The two highly competent chefs are turning out deftly conceived and spiced food.
??
I tried the signature dish, the pozole, which is an addictive hominy and pork soup. Here, it's a bit cleaner than the pozole I often ate in Mexico, where it's started by boiling a hog's head for hours. This version is not fatty, and the pork is lean and shredded. It's garnished with a jicama slaw — a nice touch.
??
We also ordered the grilled shrimp borracha. It featured spicy shrimp over creamy corn grits with roasted chilies. I'm not exactly sure what earns the dish its "borracha" ("drunken") description, but it was at least as appealing as Wayne's shaved-ice pomegranate margarita. (What's up with Margarita Slurpees?)
??
As a third starter, I ordered a slow-cooked pork taco with salsa verde. Don't miss it. I mean it. Es muy killer. The immensely flavorful pork was folded into a big, puffy organic corn tortilla.
??
Entrees were just as good. Wayne ordered one-half of a roasted chicken heavily seasoned with coriander and lime. Coriander, I admit, is a spice that I can only tolerate in miniscule quantities (like none), so it's not a dish I would order. But the chicken, served with its breast boned and sliced, was cooked to moist and crispy perfection. The dish also included Mexican rice and a salad of avocados, cukes and red onions.
??
My own entree, short ribs cooked in mole, was a stunner. On first bite, the mole was a bit sweeter than average. But that quickly gave away to a more floral complexity. It was served over creamy grits and garnished with bits of white cheese from Oaxaca.
??
I was way too full to attempt dessert. The restaurant serves churros, not one of my faves, along with Hank's ice cream and an almost compelling-sounding roasted plantain cheesecake.
??
Service was terrific, and Elvira is Waitron of the Week.
??
Handicapped access ain't great here. I'm still steering my way on a walker following knee surgery, and I would have had difficulty piloting to a table, if there hadn't been several empties to push apart.
??
The nacho quest
??
A few weeks back, I printed a letter from a reader, Sharon, who was jonesing for good nachos in our city. I tend to think of "good nachos" as an oxymoron, but several readers in the nacho-know dispute me. Here are their recommendations:
??
From Bennett: "I fully understand the quest for nachos; I can also relate to having not eaten them in a long time. When not in the mood, they are simply ill. On the other hand, when the urge for something decidedly lowbrow strikes, a proper plate satisfies like nothing else. In my opinion, El Myr does the best. I order them with chicken and the hot green salsa."
??
Bennett adds: "By the way — you do great work in what must be a very surreal job."
??
That's the nicest, I mean, most accurate thing anyone has ever written me.
??
Lori likes hers creamy: "The chicken nachos at the Highlander are excellent. It's a strange texture — smoky, shredded, so soft it's almost like creamy chicken, but it's absolutely great!"
??
Um, sounds ... creamy. This is one of those times I'm really glad to have readers do the tasting work for me.
More By This Writer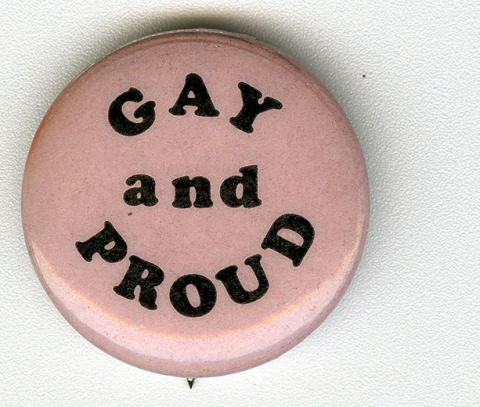 Saturday October 10, 2020 01:00 pm EDT
'The bridge from shame to pride is built of necessary anger and forgiveness' |
more...
Saturday October 10, 2020 12:50 pm EDT
Pride from a younger individual's perspective |
more...
Saturday October 3, 2020 10:26 am EDT
Not all great chefs feed humans. We'll get to that, but first I should explain that I'm not a homebody. I've always seen my psychology clients in my home office in Grant Park, but I've done most of my writing in coffee shops. I even dedicated my 400-page doctoral dissertation to the staff of the Ansley Starbucks. Now, thanks to COVID-19, I have no choice but to sit in place at home. That brings... |
more...
Wednesday September 9, 2020 09:49 am EDT
During the pandemic, treat yourself to dinner and yourself |
more...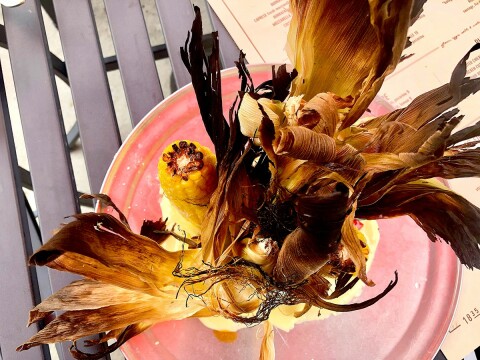 Wednesday August 5, 2020 04:44 pm EDT
It was mid-July and I had not eaten in a restaurant in four months — not even outdoors. The idea was terrifying. I imagined people huddled on crowded patios, inhaling and exhaling the coronavirus like smoke in a hookah lounge. They would all be 23 and drunk, flaunting their dolphinlike lungs and uncreased skin, or they would be escapees from nursing homes blowing kisses through fingers coated... |
more...
Search for more by Cliff Bostock
array(3) {
  [0]=>
  int(242)
  [1]=>
  int(245)
  [2]=>
  int(620)
}