Time warp
A visit to one of Atlanta's oldest restaurants
"That's one of Atlanta's oldest restaurants," a friend told me when I mentioned I was dining at Dailey's (17 International Blvd., 404-681-3303) that evening.
??
"Then how come I remember when it opened so clearly?" I snapped back.
??
"I'm just saying ...," he replied.
??
It's true. Dailey's, which celebrated its 25th anniversary recently, is among our city's oldest restaurants. It was opened in 1981 by the Peasant Corporation, which revolutionized dining in Atlanta with its creative cuisine and breezy waiters who recited the menu off little blackboards brought to the table. The Peasant group was dissolved years ago but one of its principals, Bob Amick, has returned to the restaurant business and is again making a huge mark on the city with places like Piebar, Two Urban Licks and One Midtown Kitchen.
??
Dailey's, which was bought by Karen Bremer, does seem like a dinosaur compared to places like those. The downstairs bar, whose piano player I knew years ago, looks like something out of another century. Oh. It is, actually. I should say it looks like something from two centuries ago, with its dark paneling and cigar case. When we visited, there was live jazz, featuring a great sax player. The restaurant's website claims it's the only nightspot downtown to feature live entertainment every night. That's pathetic, honestly. Hotlanta, indeed.
??
On the occasion of its 25th anniversary, the restaurant has been spruced up with new carpet and paisley wall fabric. Otherwise, it looks the same. The former warehouse of Regenstein's department store is nostalgically comfy. It's a wide-open space, with only two carousel horses rising above table level. At the front of the room, on a raised area that could accommodate a royal court, is the restaurant's most famous feature, its dessert display.
??
Another thing that hasn't changed is the big staircase you must surmount to get to the dining room. Because I am on crutches, I was denied the pleasure of making an entrance like an actor from the '80s television hit "Dynasty" (but then my partner Wayne is no Joan Collins).
??
I have to tell you: My three months on a walker and crutches is enough to make me rabid about the rights of the handicapped. I was pretty shocked at Dailey's when I had to be escorted through the kitchen areas into a stinking service elevator. True, I enjoyed waving my crutch at the kitchen staff, but I'd hate being a regular here if I was permanently handicapped. Why isn't there an ordinary elevator for customers?
??
The food. While Wayne and I agreed that the restaurant's nostalgic ambiance was pleasant, the nostalgic menu, featuring dishes obviously geared to traveling people, was challenging. The menu, by the way, is still presented in blackboard form, though it's not hand-lettered. Servers still recite it, supplying details on every dish.
??
We started with two snoozers. Well, compared to the shrimp cocktail and the clam chowder, I guess they were fancy-shmancy. I had the special: fried green tomatoes over mixed greens, topped with remoulade and diced feta. The dish was perfectly competent. It was also, like everything else here, a gigantic serving. All the appetizers are definitely enough for two.
??
The recipe for Wayne's starter should be put in a time capsule, buried and not used for another 25 years. Called a "California strudel," it's basically spinach and artichoke dips wrapped in phyllo with four cheeses. Visions of '80s bar food danced in my head.
??
After the enormous appetizers, we were presented salad, which is complimentary — in itself an anachronism. If you eat a full appetizer and a salad, plus nibble the beignet-like fried bread, your hunger will be substantially reduced by the time your entree arrives. And you do want to visit the dessert bar. I nibbled at the salad. There was nothing wrong with it.
??
The entrees were expensive and uninspired. Wayne ordered swordfish ($28.49; yes, 49). It was a big chunk marinated in Dijon mustard and coated in bread crumbs mixed with cracked black pepper, served with a mustard-cognac sauce. So yesterday. On the side were mashed potatoes and green beans.
??
My own entree, the server's favorite, was the "crispy" half-duck. The roasted bird was flavorful but the skin was not the least bit crisp. It was greasy and unpleasant to eat, even with its brandy glaze and scattering of golden raisins. The side dishes, rice pilaf and asparagus, yawned at me. I took home half the bird and most of the sides.
??
Groggy from eating so much, we surmounted the dessert throne, where a careless waiter nearly knocked my crutch from under me, causing me to almost crash on a table of diners who gasped as they saw my 225 pounds swaying in their direction.
??
We couldn't imagine eating more than one of the desserts and picked the bread pudding — another gigantic portion. The pudding was topped with vanilla ice cream and a mild cherry sauce. It was the best part of the meal.
??
And that is my recommendation. Go listen to some jazz in the bar, then — if your legs are in shape — surmount the stairway and have some dessert. Skip dinner.
??
Here and there
??
I've been lunching nearly every Friday with friends at Com on Buford Highway. The Vietnamese grill is truly one of a kind in our city. Our regular server Sang is Waitron of the Week for enduring our endless teasing. He is about to finish his master's degree and move on to a real job, he says. In the meantime, ask for him when you visit. ...
??
An NPR story recently featured Cheetos Flamin' Hot. It seems that it's the one junk food schools that ban such crap can't seem to keep the kids from smuggling in. The piquancy makes the kiddies hyperactive and the red powder coating the snacks creates a "janitorial nightmare."
??
So I had to buy a bag. In fact, I had to eat a whole bag. They are gross and I'm amazed children eat anything that spicy. What does it mean?
More By This Writer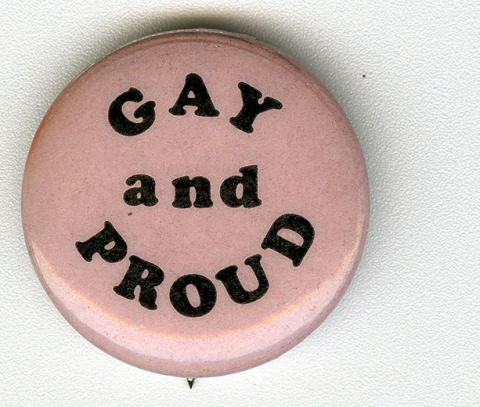 Saturday October 10, 2020 01:00 pm EDT
'The bridge from shame to pride is built of necessary anger and forgiveness' |
more...
Saturday October 10, 2020 12:50 pm EDT
Pride from a younger individual's perspective |
more...
Saturday October 3, 2020 10:26 am EDT
Not all great chefs feed humans. We'll get to that, but first I should explain that I'm not a homebody. I've always seen my psychology clients in my home office in Grant Park, but I've done most of my writing in coffee shops. I even dedicated my 400-page doctoral dissertation to the staff of the Ansley Starbucks. Now, thanks to COVID-19, I have no choice but to sit in place at home. That brings... |
more...
Wednesday September 9, 2020 09:49 am EDT
During the pandemic, treat yourself to dinner and yourself |
more...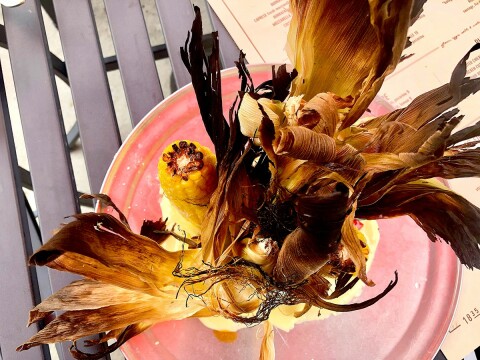 Wednesday August 5, 2020 04:44 pm EDT
It was mid-July and I had not eaten in a restaurant in four months — not even outdoors. The idea was terrifying. I imagined people huddled on crowded patios, inhaling and exhaling the coronavirus like smoke in a hookah lounge. They would all be 23 and drunk, flaunting their dolphinlike lungs and uncreased skin, or they would be escapees from nursing homes blowing kisses through fingers coated... |
more...
Search for more by Cliff Bostock
array(3) {
  [0]=>
  int(242)
  [1]=>
  int(245)
  [2]=>
  int(620)
}