The eat beat
Gossip, short takes, and feedback from readers
This week's column is devoted to some short takes, gossip and feedback from readers.
??
Countless readers have written to commiserate about the nightmarish service I've recounted for a year at Popeyes on Boulevard at Ponce de Leon Avenue in Midtown. Many have asked if I have ever received a phone call or mail from the restaurant's management or corporate office.
??
The answer is no.
??
I recently had decent service there, thanks to an employee who wasn't suffering the usual attention deficit disorder that seems to be a requirement for working there. But my next visit was the usual surreal experience.
??
I waited literally 20 minutes in the drive-up line. As usual, I had to repeat my order three or four times. "That will be $8.95," the woman working the window told me.
??
I drove up, handed her $10 and was given more than $4 in change. I looked at my receipt. "This is not what I ordered," I said.
??
"Oh, you don't want it?" she said, looking to the side.
??
"No, I want what I ordered," I said.
??
"What did you order?" she asked.
??
I repeated my order, annoyed as usual. Then another woman stuck her head out the window and said, "Our screen isn't working right. People are just driving off with other people's orders."
??
"So," I asked, "you weren't going to bother to tell me that I may not be getting what I ordered."
??
"Sir, I'll be happy to prepare your order, except we don't have any red beans and rice. I won't even charge you any more than you paid."
??
When I got home, the order was still screwed up, but they had included a piece of lemon meringue pie. Whether it was meant as compensation or was part of the screw-up, I don't know.
??
BETTER SERVICE: I don't know why, but I've been in a fried-chicken mood lately. Besides Popeyes, I finally relented to a friend's suggestion that I try the chicken and vegetables sold from steam trays at the Ansley Mall Publix.
??
I have to admit I was amazed. The chicken, which I've sampled twice, was crisp and juicy. Turnips, butter beans, mac and cheese and corn have all been as well-seasoned as you'll find in the average soul-food café. And it's dirt cheap.
??
Best of all, the service is courteous.
??
I also ordered fried chicken for takeout from Redfish on Memorial Drive recently. Chef Jack Sobel's huge, skillet-fried breast is probably the best in the city. It's served with horseradish-spiked mashed potatoes and collards.
??
CLASSY SOUL: The people who operate the ultra-cool Harlem Bar on Edgewood Avenue are opening a new restaurant, Rare on Piedmont Avenue. "It will be soul food with a fine-dining twist," according to our server during a recent meal at the Harlem Bar.
??
If you haven't visited the Harlem Bar, you should. We had a great meal, including a shared starter of creamy cheese grits with shrimp, followed by braised short ribs and jambalaya (made with turkey sausage, shrimp and chicken). Along with good food, you get great music and service.
??
CLOSINGS: The Silver Grill, a mainstay of blue-eyed-soul cooking on Monroe Drive, is closing Dec. 22 after 61 years in business. Owner Kevin Huggins cited several reasons.
??
"We don't own the building," he said, "and the landlord wants to put the property to another use. Also, the demographics in the neighborhood have changed to a younger, more affluent population and they're not as interested in going out for home cooking."
??
Finally, he said, the building itself is in disrepair.
??
"It's like losing a family member," Huggins said. "The restaurant has been in my family for three generations and we have customers who have been eating here for many years."
??
Indeed, during the '80s, when I returned to Atlanta to edit Creative Loafing after a two-year stint in Houston, I used to eat frequently at the Silver Grill. Everyone I knew ate there and always for the same reason: The classic Southern cooking reminded them of their mother's. One of the servers, Peggy, was everyone's surrogate mom.
??
If you've never visited, there's still time to try the country-fried steak or fried chicken. ...
??
Tamarind, the city's best Thai restaurant, and Roman Lily Café, a funky home-style spot, have both closed. Tamarind is slated to reopen in a new location sometime late this year.
??
COMING: Look for Saga to open on Crescent Avenue. The rumor is that the chef will be Drew Van Leuvan, one of our faves who bounced from Toast to Spice and then to Woodfire Grill. ...
??
Kevin Rathbun will soon open a steak house in Inman Park. ...
??
Carmen Capello, the ultra-cool former chef at Mix, has been named executive chef at Sweet Lowdown, opening in November at 949 Peachtree St. (across from Metropolis). The restaurant, according to press material, will feature classic Southern cooking with a modern twist.
??
The restaurant is being opened by Rodney Wedge, who owns Fuego Spanish Grill, and Adam Gajadharsingh and Geoffrey Hahn, owners of Sutra Lounge.
??
Considering the opening of Rare, mentioned above, could we be seeing a trend back to the South's culinary roots? ...
??
Chef Hector Santiago is opening Bodega Gastronomica, a fine-dining extension of Pura Vida, his phenomenal tapas restaurant. It will be in the same building as Pura Vida. ...
??
FEEDBACK: After being deluged online by angry fans of No Mas Cantina because of my mainly negative review of the place, I was beginning to feel I should go back. Maybe I hit it on a bad night?
??
Fortunately, Christiane Lauterbach paid a few visits for her review in Knife and Fork. Her review, which gives the restaurant a very rare "unacceptable" rating, makes mine seem complimentary. ...
??
Dale C. Lawrence writes to accuse us of "blowing it yet again" by selecting Bridgetown Grill as Best Caribbean restaurant in Atlanta. Actually, that was a Readers' Choice, not the editors'. Nonetheless, Dale nominates his own restaurant, Soca Caribbean Café in Duluth, where his mother does the cooking. He makes a convincing argument: "Authentic Caribbean food must feature roti, pelau, pastelles, brown-stewed chicken, a host of delectable vegetables and yes, jerk chicken, too." I look forward to visiting.
More By This Writer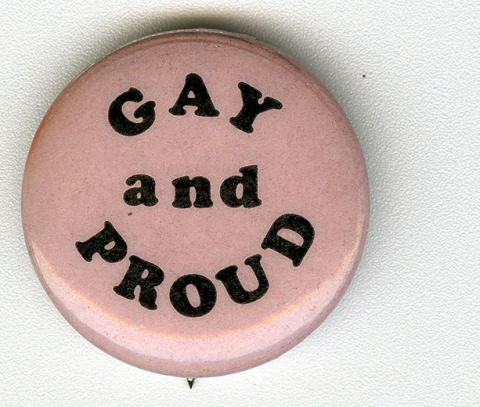 Saturday October 10, 2020 01:00 pm EDT
'The bridge from shame to pride is built of necessary anger and forgiveness' |
more...
Saturday October 10, 2020 12:50 pm EDT
Pride from a younger individual's perspective |
more...
Saturday October 3, 2020 10:26 am EDT
Not all great chefs feed humans. We'll get to that, but first I should explain that I'm not a homebody. I've always seen my psychology clients in my home office in Grant Park, but I've done most of my writing in coffee shops. I even dedicated my 400-page doctoral dissertation to the staff of the Ansley Starbucks. Now, thanks to COVID-19, I have no choice but to sit in place at home. That brings... |
more...
Wednesday September 9, 2020 09:49 am EDT
During the pandemic, treat yourself to dinner and yourself |
more...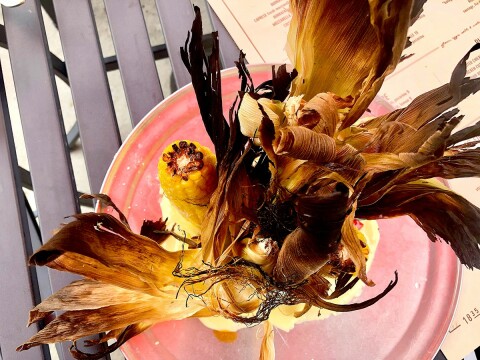 Wednesday August 5, 2020 04:44 pm EDT
It was mid-July and I had not eaten in a restaurant in four months — not even outdoors. The idea was terrifying. I imagined people huddled on crowded patios, inhaling and exhaling the coronavirus like smoke in a hookah lounge. They would all be 23 and drunk, flaunting their dolphinlike lungs and uncreased skin, or they would be escapees from nursing homes blowing kisses through fingers coated... |
more...
Search for more by Cliff Bostock
array(3) {
  [0]=>
  int(242)
  [1]=>
  int(245)
  [2]=>
  int(620)
}