Three great meals: Dining at Shaun's, Ecco and Craftbar
It's always something. There we were at Shaun's (1029 Edgewood Ave., 404-577-4358), enjoying a three-course meal for $12, when the Most Obnoxious Human Being on the Face of the Earth presented himself to his friends at a nearby table.
He was about 100 years old trying to look 25 — the approximate age of the companion he had in tow. Inebriated, he was a high-volume, seething mass of contradictions. One moment he was whining about the recession and then, as if trying to practice positive thinking in the next moment, he boasted about a new client. A woman rushed over and, gazing at the whiner's young companion, gasped, "You're just stunning ... stunning. You're just ... ."
I looked at Wayne. "You're stunning," I said. "Give me one of those meatballs."
So it always seems to go when I visit Shaun's. I love the food and hate the people. Actually, I always run into people I do like, along with fugitives from the photo sections of magazines like Jezebel. Are you going? Wear black, dental veneers and hair gel. Drink lots.
As far as I can figure, Shaun Doty must be depending on wine sales to make money at his new Sunday pasta night. At $12 per person, for a big plate of pasta with salad and dessert, it's the best recession-busting meal I've encountered in our city. And this ain't the spaghetti supper you ate in the church basement cafeteria on Wednesday nights as a kid.
Our first course was a chopped salad that did, in fact, feature the kinds of greens your mama used. But she probably didn't include a creamy garlic dressing with slices of green apples and watermelon radishes. The latter are popping up in salads all over town. They are pretty but generally tasteless. (The radishes, not the people.)
You get your choice of three pastas for an entree. (They change weekly.) Wayne chose the spaghetti with marinara and pork meatballs, while I ordered the orecchiette with broccoli rabe, garlic and chopped homemade fennel sausage. (The third was penne with roasted cauliflower, breadcrumbs and ricotta.)
We shared the two plates. While the orecchiette was a bit more inventive than the spaghetti, the latter's two gigantic meatballs — tender, not overseasoned — and rich marinara made it the better choice.
Dessert was a cup of creamy-sweet vanilla gelato.
This is not complicated, self-conscious Italian cuisine. It's a straightforward Sunday supper that soothes the palate and the wallet. You do not want to miss this. Make a reservation, because the place was packed when we visited.
Best meal of the week
Ecco (40 Seventh St., 404-347-9555) is serving a weekly meal for which you should also make a reservation. On Tuesday nights, the restaurant highlights the cuisine of Spain. Until last week, the special was a good version of cocido, a favorite throughout Spain, especially in Madrid.
Now the restaurant is preparing fideuà every Tuesday. This dish, popular in the Valencia area of Spain's eastern coast, is basically paella made with toasted vermicelli instead of rice. I've only eaten it a few times in Spain that I recall.
Ecco's version departs from my own experience in that it contains meat as well as seafood. Also, it does not include the intense aioli I recall being served with it.
But Ecco's fideuà, including chicken and house-made chorizo as well as mussels and shrimp, is muy rico in the extreme. In fact, we found it better than the cocido. The slightly crispy noodles are cooked with a garlicky broth (perhaps rendering the aioli unneeded) that is reduced to a light, tomato-y sauce. I love the restaurant's chorizo, a startling, sharp flavor and chewy texture compared to the fat, slightly sweet and slightly salty mussels. The shrimp were cooked and served in their shells, with the heads on. The chicken was two fat thighs with crispy skin.
Our server asked us at the meal's beginning if we wanted an appetizer and before we could reply, she said, "You really don't need one. This is huge."
Clearly, she's not accustomed to professional eaters. We cleaned the paella pan in which the fideuà was served and wanted more. So we ordered dessert. Wayne got olive oil ice cream with bits of chocolate and sea salt, plus a pomegranate-mint sorbet whose oscillating flavors caused Wayne to wax poetic about Iran (home of the pomegranate). I ordered the gingerbread cake with toffee sauce, a bit heavy even for me after the fideuà. I suggest you stick to the creamy cold stuff.
Cost is $44 for two with a carafe of wine. If, like me, you don't drink, the restaurant will adjust the price.
Lunch at Craftbar
Craftbar (3376 Peachtree Road, 404-995-7580) is another place I encountered watermelon radishes and they weren't a bit more flavorful than at Shaun's.
In fact, they were part of a beet and pear salad that was lovely to look at but was virtually tasteless overall. Considering that my entire meal at Shaun's cost $12 and the starter salad at Craft was $10, you can guess which I'll forgive for putting beauty before flavor.
Otherwise my lunch at Craftbar with my friend Brad Lapin was enjoyable, if pricey. It's interesting, in retrospect, to see the same ingredients and style trending their way onto the menus at all three of these restaurants.
There's the watermelon radishes. And a cioppino-like seafood stew at Craftbar featured the same soffritto and comfort style as the fideuà at Ecco. Both restaurants follow the trend of combining strong salt with chocolate — nothing new to foodies, but an emerging trend in the mainstream. At Craftbar, the chocolate and salt show up in a take on s'mores. Ecco and Shaun's are both making their own sausage.
A panino made with short ribs was unique at Craftbar, but short ribs have become a staple at so many restaurants, they are in danger of becoming members of the museum of culinary cliches. They tasted great on the toasted panino but, please, don't put them on a hamburger bun!
More By This Writer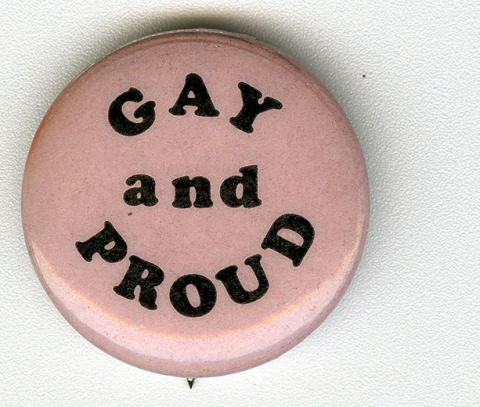 Saturday October 10, 2020 01:00 pm EDT
'The bridge from shame to pride is built of necessary anger and forgiveness' |
more...
Saturday October 10, 2020 12:50 pm EDT
Pride from a younger individual's perspective |
more...
Saturday October 3, 2020 10:26 am EDT
Not all great chefs feed humans. We'll get to that, but first I should explain that I'm not a homebody. I've always seen my psychology clients in my home office in Grant Park, but I've done most of my writing in coffee shops. I even dedicated my 400-page doctoral dissertation to the staff of the Ansley Starbucks. Now, thanks to COVID-19, I have no choice but to sit in place at home. That brings... |
more...
Wednesday September 9, 2020 09:49 am EDT
During the pandemic, treat yourself to dinner and yourself |
more...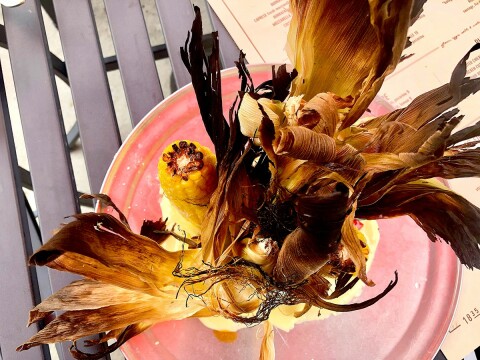 Wednesday August 5, 2020 04:44 pm EDT
It was mid-July and I had not eaten in a restaurant in four months — not even outdoors. The idea was terrifying. I imagined people huddled on crowded patios, inhaling and exhaling the coronavirus like smoke in a hookah lounge. They would all be 23 and drunk, flaunting their dolphinlike lungs and uncreased skin, or they would be escapees from nursing homes blowing kisses through fingers coated... |
more...
Search for more by Cliff Bostock
array(3) {
  [0]=>
  int(242)
  [1]=>
  int(245)
  [2]=>
  int(620)
}